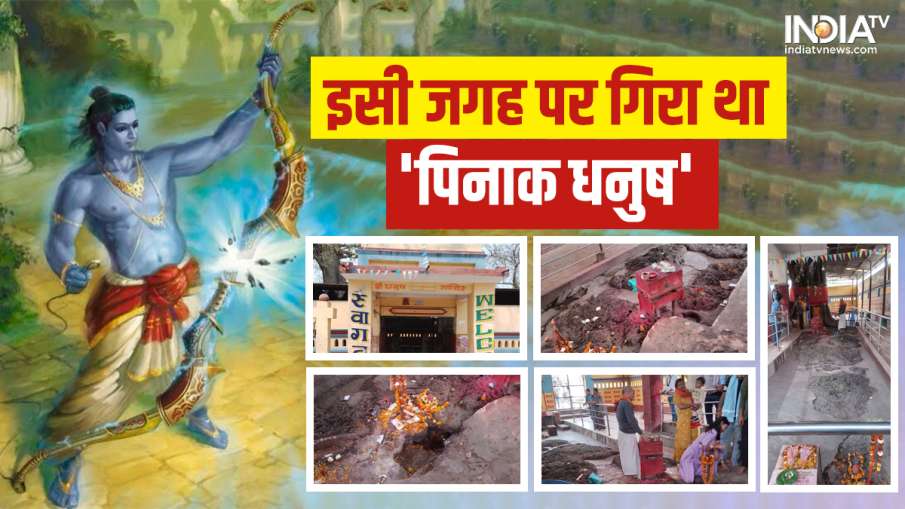 Ram Navami 2023 Special Story: Now only a few days are left for Ram Navami to come. In such a situation, today we are going to tell you about that important part of Raghunandan's life, the moment in which his relationship with Mother Sita was connected. We are talking about Sita Swayamvar, where Lord Rama broke Shiva's bow and registered his victory in Sita Swayamvar. But do you know that when Ram ji broke the bow, it was broken into three parts, one part of which fell at this place in Nepal. So let's know the story of 'Pinak Dhanush' (Shiva bow).
How Lord Rama reached Sita Swayamvara
According to mythology, Lord Rama and Lakshmana along with sage Vishwamitra had reached the Mithila city of Janakpur (Nepat). At the same time, King Janak ji had kept mother Janaki's swayamvara. Then King Janak invited Vishwamitra to come to Sita Swayamvara. Then Muni Vishwamitra reached the court of King Janak taking both the Ayodhya princes with him. Many big and powerful kings were sitting there.
This is how Ram broke Shiva's bow
King Janak ji had put a condition of this Swayamvara that Sita would be married to whoever would string the bow of Shiva. But no king present there could even move that bow. Then Lord Shriram put the string on Shiva's bow and Janak made Nandini his better half. It is said that Shiva's bow broke while offering the bow, a part of which fell into the bow of Nepal. Due to the fall of the piece of this bow, this place was named Dhanusha, which is now also known as Dhanusha Dham.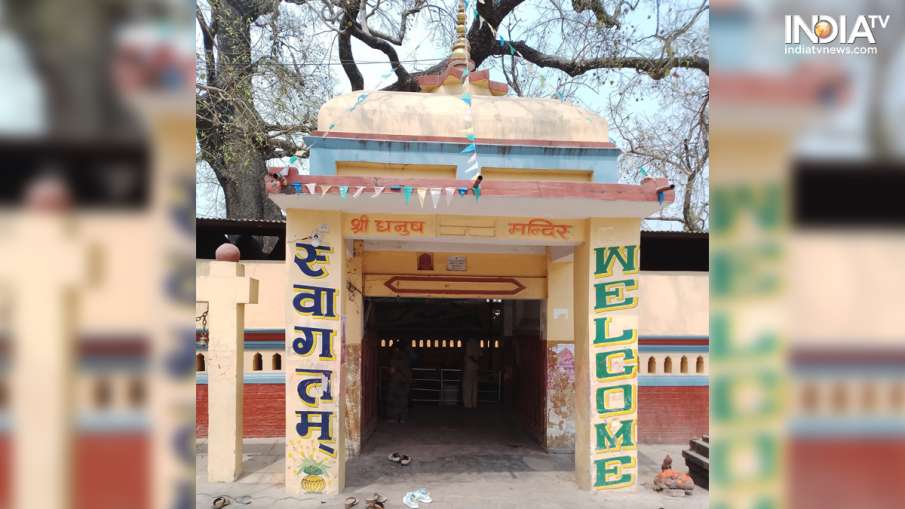 Dhanusha Dham
About Dhanusha Dham
According to religious beliefs, when Shriram broke the bow of Shiva. So one piece of the bow fell in the sky, another piece in the underworld and the third piece fell on the earth. The part which fell on the earth, the same place later became Dhanusha Dham. Even today in Dhanusha Dham, the remains of Lord Shiva's pinaka bow are worshiped with rituals. A fair is also organized at Dhanusha Dham on the day of Makar Sankranti in Magh. People have deep faith in this temple. Lord Rama and Mother Sita are worshiped here along with Shiva Dhanush. It is said that every wish asked here comes true.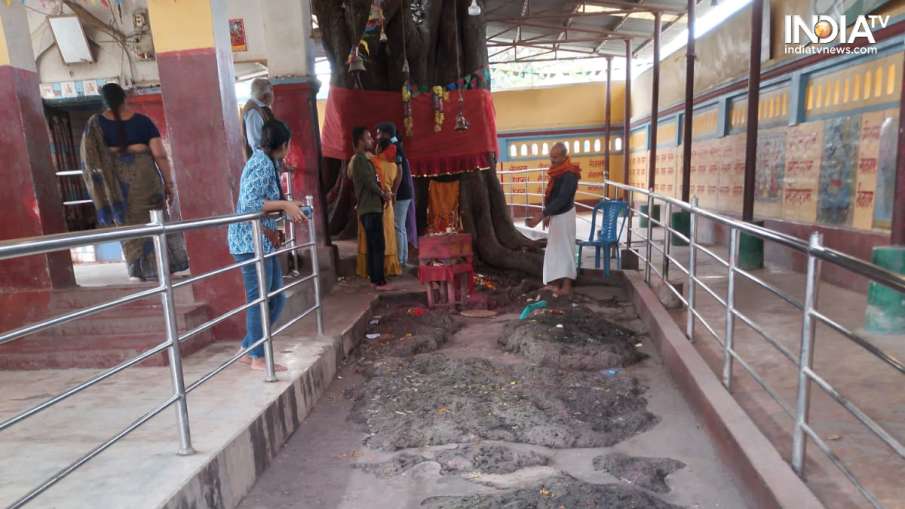 dhanusha dham temple
Importance of Ram Navami
The devotees of Raghunandan eagerly wait for this auspicious day throughout the year. Even today, the essence of Maryada Purushottam Ram's life is recited in every household through the medium of Ramayana. It is believed that Kaushalya Nandan was an incarnation of Lord Vishnu. On the day of Ram Navami, there is a ritual of worshiping Mother Sita, Laxman ji and Bajrangbali along with Ram ji. Let us tell you that this year Ram Navami will be celebrated on 30 March 2023.
(Disclaimer: The information given here is based on religious beliefs and folk beliefs. There is no scientific evidence for this. India TV does not give any proof of truth.)
read this also-
Ram Navami 2023: Recite these 7 cattle of Ramcharitmanas on Ram Navami, Raghunandan will complete every task
Papmochani Ekadashi 2023 Upay: Do this remedy of roti-jaggery and turmeric on the day of Papmochani Ekadashi, you will get many benefits
Such a village of India where there is no door in any house, there is no lock in shops and banks