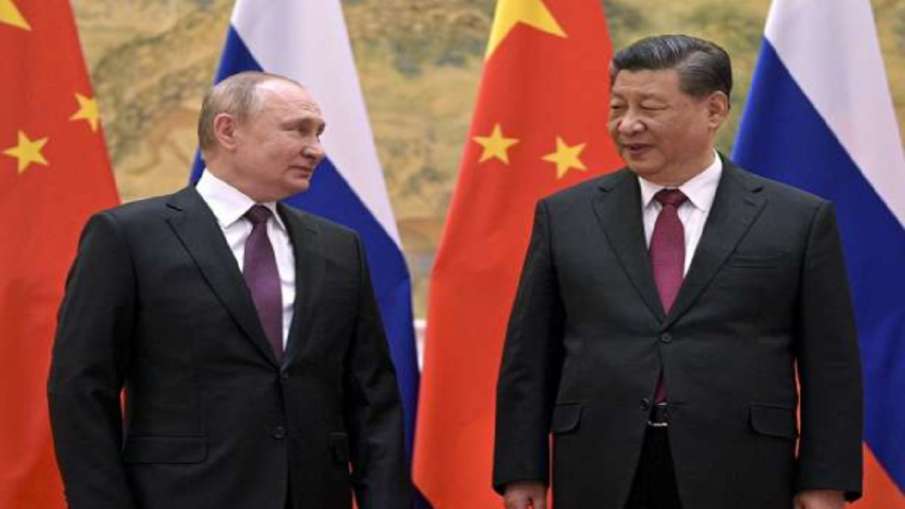 China-Russia: "President Jinping will pay a state visit to Russia from March 20 to 22 at the invitation of President of the Russian Federation Vladimir Putin," Foreign Ministry spokeswoman Hua Chunying said in a brief announcement. Jinping's visit will be seen in Western capitals as a powerful signal of Beijing's endorsement of Putin. This will be President Chinfing's first overseas trip after the National People's Congress (NPC) endorsed him for a third five-year term earlier this month.
Asked whether Jinping would advocate for peace talks to end the war between Russia and Ukraine, Wang Wenbin, another spokesman for China's foreign ministry, told reporters, "We always believe that conflicts And the only way to resolve disputes is through political dialogue." Earlier this week, with the help of China, an agreement was reached between Saudi Arabia and Iran in which both countries agreed to end their bitterness and diplomatic relations between them were restored. This visit of Chinfing is taking place after this development.
Beijing maintains military ties with Maske
Beijing has not condemned Russia's invasion of Ukraine and maintains close political, trade and military ties with Moscow. Also in Moscow, the Russian government announced Xi's visit, saying the two leaders would "discuss important issues concerning the future of Russia-China comprehensive partnership and strategic dialogue". The two sides may also exchange views on ways to enhance cooperation between Russia and China at the international level, according to Russia's official Tass news agency on Friday.
Bilateral documents will not be signed
Russia's news agency has also informed that several important bilateral documents will also be signed during the visit of the Chinese leader. A day before this announcement, Chinese Foreign Minister Chin Kang held talks with his Ukrainian counterpart Dmytro Kuleba. During this, Gang called for peace talks between Moscow and Kiev.
Will keep the door open for dialogue and negotiation: Chinese Foreign Ministry
According to China's Foreign Ministry, Kang expressed hope that Ukraine and Russia would keep the door open for dialogue and negotiation and not close the door for a political solution. Regarding his conversation with Kang, Kuleba said on Twitter, "We discussed the importance of the principle of territorial integrity." He said that he underlined the importance of setting up Zelensky's "peace formula" to end the aggression to Kang.
Referring to the 12-point position paper issued by China earlier to end the Ukraine dispute, Wang said the document fully states China's "fair and objective position" on the Ukraine issue. "Flazing the flames during the fighting and imposing unilateral sanctions will only make matters worse," he said. On ending the Ukraine conflict, Wang said China would continue to play a constructive role in the political settlement of the crisis.
Meanwhile, the US said on Friday that it would oppose any attempt by China to propose a ceasefire in Ukraine as a "confirmation of Russia's victory", the Associated Press reported. White House National Security Council spokesman John Kirby said Jinping should talk to Ukrainian President Zelensky to find out his country's position on the war and avoid "unilateral" proposals.