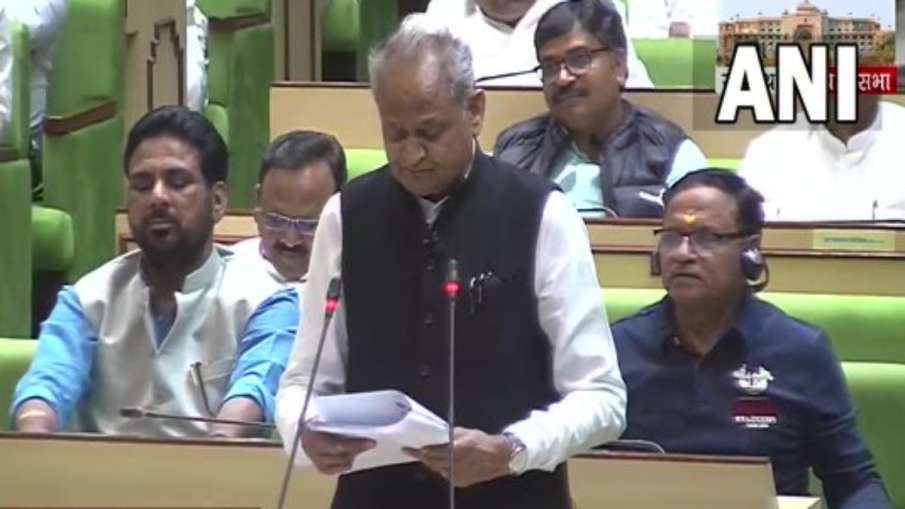 Rajasthan: Chief Minister Ashok Gehlot has made a big announcement in the assembly on Friday and said that 19 new districts and 3 new divisions will be formed in the state. Ashok Gehlot said that we have received demands for formation of some new districts in the state. We had constituted a high level committee to examine these proposals and we have received the final report… I now announce formation of new districts in the state. According to the announcement of the CM, now these 19 new districts have been included in Rajasthan and now Rajasthan has become a state with 50 districts.
These are 19 new districts
Anupgarh (Sriganganagar)
Balotra (Barmer)
Beawar (Ajmer)
Deeg (Bharatpur)
Didwana-Kuchamancity (Nagaur)
Dudu (Jaipur)
Gangapur City (Sawaimadhopur)
Jaipur-North
Jaipur-South
Jodhpur East
Jodhpur West
Crab (Ajmer)
Kotputli-Behror (Jaipur)
Khairthal (Alwar)
Neem Police Station (Sikar)
Phalodi (Jodhpur)
Salumbar (Udaipur)
Sanchor (Jalore)
Shahpura (Bhilwara)
Apart from this, new divisions of Banswara, Pali, Sikar have been created. Now there are total 50 new districts and 10 divisions in Rajasthan. Chief Minister Ashok Gehlot has made all these announcements in response to the debate on the budget.
read this also:
Rajasthan: Horrific accident in Sirohi, trailer and pickup collided, two killed
50 thousand rupees FD will be given for giving birth to more than 2 children, because of this this decision was taken