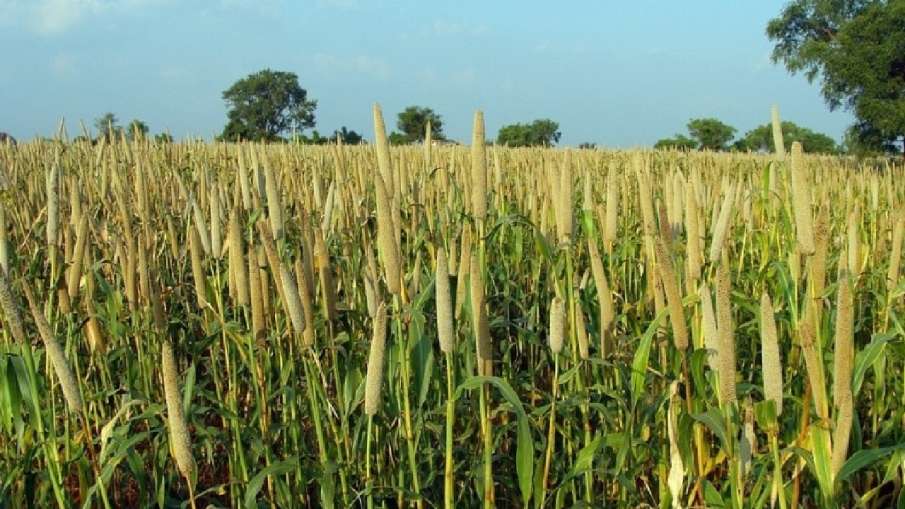 Millet sown on barren land will now sprout gold for the farmers. The central and state government have prepared a plan to promote it. The Union Food and Processing Ministry will spend Rs 800 crore during 2026 to 2027 on promotion of millet-based products. These products will be in both ready-to-eat and ready-to-serve forms. On the initiative of Uttar Pradesh Chief Minister Yogi Adityanath, the action plan to make the International Millet Year a success was prepared about six months before its start. Apart from this, the cultivation of millets, especially millets, has been a tradition of this state. Most of the country's millet is produced in UP. It is possible to increase it further through the use of better varieties of seeds, timely measures of crop protection. Because of these, the cultivation of millet can also be a cultivation of possibilities.
Government's emphasis on export of coarse grains
Agricultural experts believe that the government's focus is also on the export of millet and other coarse grains. The Foodgrains Products Export Development Authority (APEDA) has identified 30 countries which have good export potential. To meet all these demands, 21 states have been identified to increase the production of coarse cereals. It is notable that about 20 percent of the country's production of millet is in UP. Its potential increases as per hectare per kg production is higher than the country's average. Even more so when only one per cent of bajra is exported in spite of a substantial yield. Most of the exports are whole millets.
Highest production per hectare in UP
The prospects of Uttar Pradesh are better in this regard, as per hectare production per hectare is 1917 kg as compared to the national average (1195 kg). Tamil Nadu ranks number one (2599 kg) in terms of production per kg per hectare. According to statistics, millet cultivation is maximum in Rajasthan, about 29 percent of the area. After this, Maharashtra is on the second number with about 21 per cent area. Bajra is cultivated in Karnataka 13.46 percent, Uttar Pradesh 8.06 percent, Madhya Pradesh 6.11 percent, Gujarat 3.94 percent and about 4 percent in Tamil Nadu.
Yogi government is continuously trying for this
Agriculture expert Girish Pandey says that with advanced methods of farming, the produce of Uttar Pradesh can also be brought up to this level. The government led by Yogi Adityanath is continuously making efforts in this regard. By the year 2022, the total area under millet cultivation in UP was 9.80 lakh hectare, which is targeted to be increased to 10.19 lakh hectare. Along with this, a target has been set to increase the productivity to 25.53 quintals per hectare. The government is also procuring it at the minimum support price (MSP) at the rate of Rs 2350 per quintal in 18 districts to ensure that the farmers get a fair price for it.
Bajra is the fourth major crop of Uttar Pradesh
Pandey told that millet is the fourth major crop of Uttar Pradesh after wheat, paddy and sugarcane. Being used as food and fodder, it is also versatile. In terms of nutrients, it has no comparison with any other grain, hence it is also called miracle grains, nutria millets, nutria cereals. After India celebrated Millet Year in 2018, farmers and other people have also become aware of the benefits of millet and other millets. As a result, the per hectare yield, total production and area under crop coverage of millet increased steadily. Amodkant, who has information about farming, told that its cultivation is possible in all types of land. Minimum water requirement, pollination even at 50°C temperature, maturity in just 60 months and long shelf life are its other advantages. Since its seeds are small and hard, it can be safe for two years or more with proper storage. Very little quantity of fertilizer is used in its cultivation. Also, no chemicals are required in storage. So it is almost no cost farming.
3 to 5 times more nutritious than wheat and rice
According to agricultural scientists, Bajra contains 3 to 5 times more nutrients than wheat and rice. It provides more minerals, vitamins, dietary fiber and other nutrients. There is no stickiness. This does not make acid. That's why it is digestible. The available glucose gets released slowly. Therefore it is suitable for diabetes sufferers as well. Elements like iron, calcium, zinc, magnesium and potassium are abundant in millet. Along with this, a lot of essential fiber is available. Vitamins like carotene, niacin, vitamin B6 and folic acid are found in it. The lecithin available in it strengthens the nervous system of the body. This is the reason why the government has included it in the crops of Nutri Cereals component. Because of these nutritional properties, millets can prove to be an effective weapon in the fight against malnutrition.