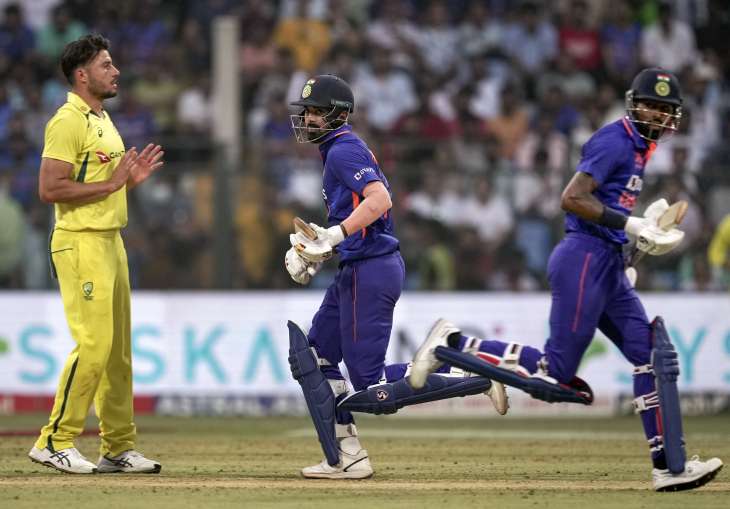 India vs Australia: The first match of the three-match ODI series between India and Australia is over. In this match, Team India has won by 5 wickets. Batting first, the Australian team had put 188 runs on the board. In response, the Indian team won by losing 5 wickets. However, not many people could reach to watch the match in this match.
The number of fans was less in Wankhede
The revamped Wankhede Stadium attracted a huge crowd for the first ODI between India and Australia on Friday. Around 20,000 people turned up to watch the match, although this was far short of the full capacity of 33,000 spectators. The Wankhede Stadium was hosting the first ODI after three years.
Fans had complained
The Mumbai Cricket Association (MCA) started the renovation work in a phased manner after some fans complained about the facilities at the stadium. On Tuesday, the MCA announced the completion of the first phase of the revival through social media. The Wankhede Stadium hosted the final of the 2011 World Cup. It was the first ODI at the stadium since January 2020. Both these teams played their last match at Wankhede on 14 January which Australia won by 10 wickets.
The match has attracted celebrities including superstar Rajinikanth, Maharashtra Governor Ramesh Bais and Bollywood star Ajay Devgn. The tickets for the match are also not cheap and their price has been kept at Rs 2000 and Rs 2500. Though the MCA has claimed to have renovated the stadium, some fans have put up pictures of dirty chairs in the stands.