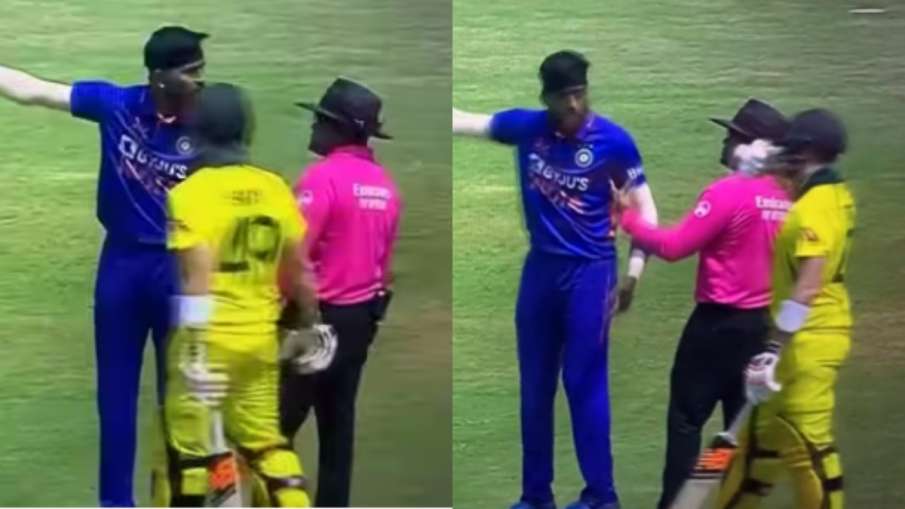 India vs Australia: The Indian cricket team is currently fighting against Australia in the three-match ODI series. The first match of this series is being played today i.e. on Friday at the Wankhede Stadium in Mumbai. Please tell that due to family reasons, Team India captain Rohit Sharma is not playing the first ODI. In such a situation, Hardik Pandya is taking command of the team. There were many occasions in the first ODI when Hardik lost his temper.
Hardik lost his temper
Something happened during Australia's innings that Team India captain Hardik Pandya got very angry. It so happened that Hardik was bowling during the Australian innings. Then Mitchell Marsh was stopping him repeatedly during his over. In fact, it was not even Marsh's fault as there was a site screen in front of him and there was movement again and again. Marsh's concentration was getting disturbed again and again and this made Hardik Pandya angry.
vented anger on the umpire
Seeing this happening again and again, Hardik got angry and went towards the umpire. After this, Hardik was seen taking out his displeasure with the umpire. It seemed that Hardik was very angry with the match being stopped again and again. A video of this entire incident is going viral on social media.
havoc of Indian bowlers
Talking about the ODI match being played between India and Australia, Team India seems to have the upper hand in this match. The Indian team has all out Australia till the score of 188. While bowling brilliantly from India, Mohammed Shami did not allow the Australian batsmen to score runs and took three Australian wickets one after the other. Mohammad Siraj also took 3 wickets and Ravindra Jadeja also took 2, whereas Hardik Pandya and Kuldeep Yadav got a success.