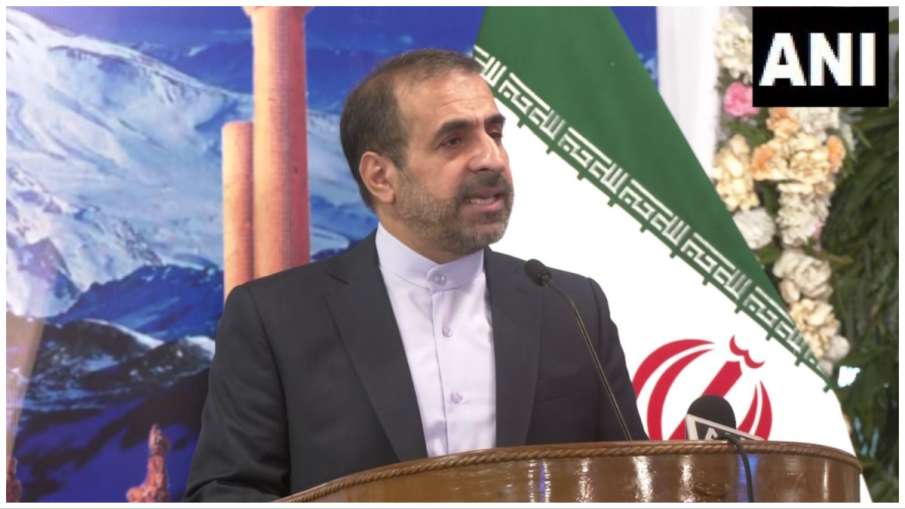 Iran's Ambassador to India Iraj Elahi has said that India is following its national interest and Russia's position is benefiting India. No one can blame India in this episode. He told that we have learned how to deal with sanctions. Not only in export of oil but also in transfer of money. The Iranian ambassador further said that Iran is an oil producing country. That's why oil is important to our economy. Iran has been sanctioned by many countries over the years, yet we have found ways to sell oil products.
India is benefiting from Russia's position
The Iranian ambassador further said on this matter that we are always ready to export oil to India. But it is completely depending on India. Because the number of countries to be banned is increasing day by day. So all countries should learn how to live under sanctions and export oil products in new ways or else they will lose their interest. He said that both Iran and Saudi Arabia are two pillars of the Islamic world and two powers in the west of Asia.
Chabahar Port is the golden gate
Significantly, on February 10, the Iranian ambassador had said that both Iran and India are natural partners. In the National Day program regarding relations between India and Iran, the Ambassador said about the wedding procession that India has special importance for the Republic of Iran. The meeting between the President of Iran and PM Narendra Modi in the past is proof of this. Iraj Elahi further said that energy trade has been an important area between India and Iran. Connectivity is an example of cooperation between India and Iran. In this context, Chabahar Port can be seen as a golden gate that can connect the countries adjacent to the Indian Ocean to Central Asia.