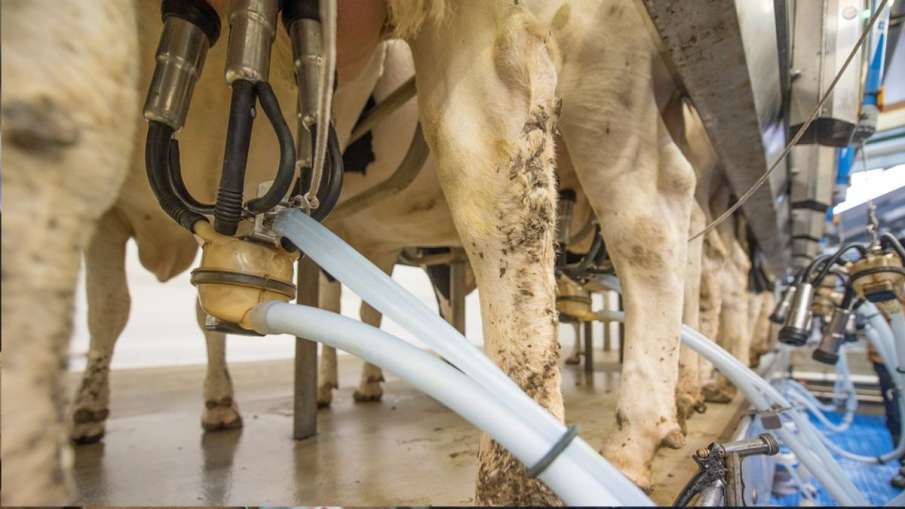 Gandhinagar: NITI Aayog member Ramesh Chand has said that considering the 6% increase in milk production in India every year, the country needs to find markets abroad for its milk production. Addressing the 49th Dairy Industry Convention and Expo organized by the Indian Dairy Association (IDA) in Gandhinagar, Chand said there was a need to build supply chains overseas, the way it has been done in the country. He said, 'At one point we were producing less milk than America. Today we produce twice as much milk as America.
'Increase in milk production by about 6 percent'
Chand said, 'Earlier in the 1960s our milk production The growth rate was about one per cent, but now it is 6 per cent. He said that in the year 1950-51 the per capita consumption of milk in the country was only 124 grams per day and by the year 1970 this figure came down to 107 grams per day. The daily consumption of milk in the country has increased from a low of 107 grams per capita in the year 1970 to 427 grams per capita in the year 2020-21 as against the world average of 322 grams per day during the year 2021.
'India produces 220 million tonnes of milk every year'
policy commission "India is producing more than 220 million tonnes of milk every year, so finding a market for milk is very important," said the member. He said that India should make supply chain abroad. Chand said Indian dairy and animal husbandry is contributing almost half of the total agricultural growth every year. Talking about the challenges faced by the dairy industry, Chand said that per animal milk productivity, breed improvement and use of chemicals in dairy industry are the challenges faced by the milk industry.
This conference is being held after 27 years.
Speaking on the occasion, Union Animal Husbandry and Dairying Minister Purushottam Rupala said that India should focus on breed improvement and increasing animal productivity to emerge as the dairy leader of the world. This 3 day conference being held in Gujarat after a gap of 27 years brings together dairy experts and professionals from India and abroad, dairy cooperatives, milk producers, government officials, scientists, policy makers and planners, academicians and other stakeholders on one platform has come. The theme of the conference is 'India Dairying to the World: Opportunities and Challenges'.