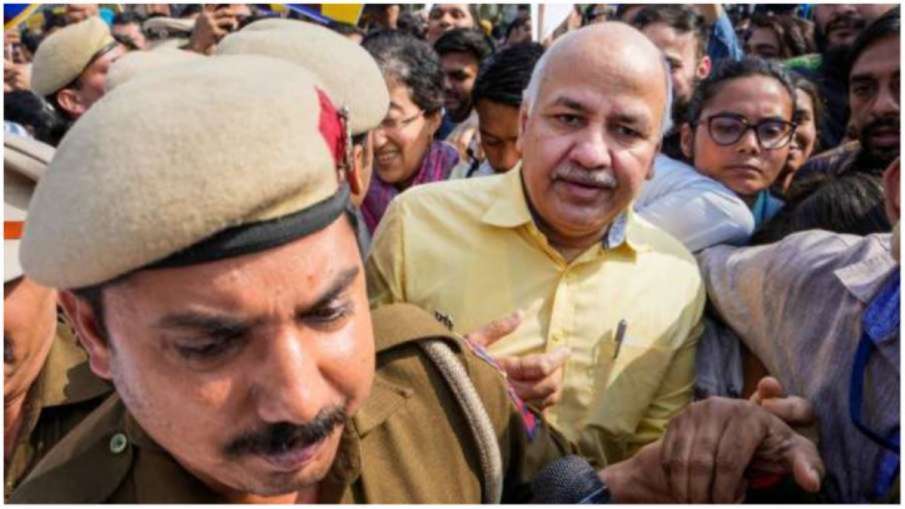 Delhi: Delhi Liquor Scam Case Today, the court has extended the remand period of Aam Aadmi Party leader Manish Sisodia, who is serving a sentence in jail, by five more days. Now Sisodia will remain in remand till 22 March. Sisodia was produced in Delhi's Rouse Avenue Court on Friday. Sisodia accused the ED in the court that these people do not ask me anything. Sisodia said that I keep sitting in the 1st half, I am not questioned. Yesterday I told them that there is no problem even if they make you sit all night, but at least inquire with me. Sisodia said that they interrogate me only for half an hour and these people sometimes take tea break, sometimes medical break.
On this allegation of Sisodia, the judge gave a funny reply and said that these people must be doing this to give you comfort.
ED had asked for remand for 7 days, court gave 5 days
Keeping in front many important facts related to the liquor scam case, the ED had demanded Manish Sisodia's remand for 7 days in the Rouse Avenue Court. The ED told the court that Alok Srivastava has given some important information, which is yet to be investigated. On this basis, C Arvind is also to be interrogated and then after that Sisodia has to be confronted with C Arvind, Sanjay Goyal and Gopi Krishna.
The ED told the court that Manish Sisodia had changed the mobile on July 22 as soon as the case was reported and on being questioned, Sisodia could not explain what he had done with the phone. The ED told the court that for this reason Sisodia has to be questioned regarding the electronic data as well. The ED has also claimed that the March 2019 documents found from Sisodia's computer showed a commission of 5 per cent, which was increased to 12 per cent in September 2022.
Sisodia's lawyer's allegation, ED replied
In Friday's appearance in the court, Sisodia's lawyer said that in 7 days only he has been questioned for 12 to 13 hours. On this ED said that every day 5 to 6 hours of questioning has been done and we also have CCTV footage. On Thursday (March 16) also there was an inquiry for 6 hours.
read this also:
Meat sellers were beaten up, urinated on their faces… Case filed against 7 people including 3 policemen of Delhi
Daughter-in-law was going for job interview, angry father-in-law broke her head with brick, CCTV video surfaced