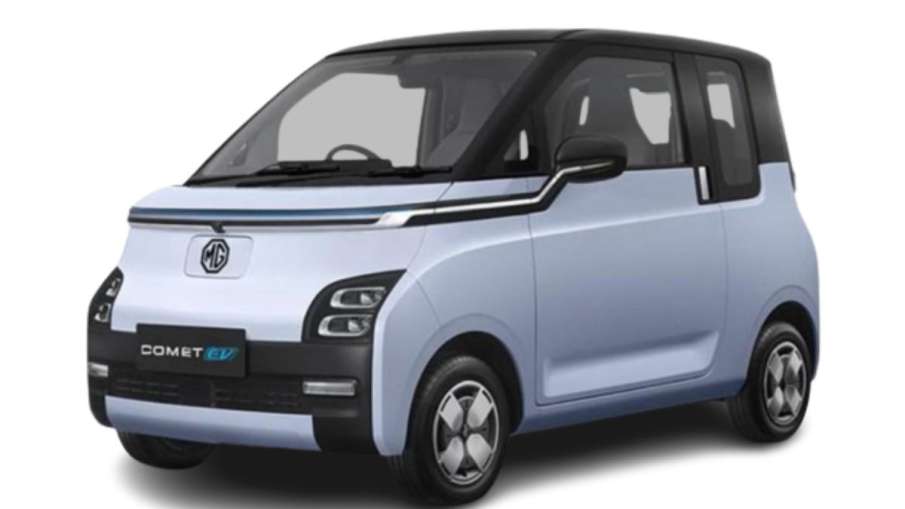 Seeing the way the demand for electric vehicles is increasing in the country, many automakers are manufacturing cars and bikes. Due to the competition, its price is also coming down gradually. Now another vehicle manufacturer MG is preparing to launch an electric car. The price of MG Comet EV can be less than Rs 10 lakh. Once it is fully charged, it will be able to run more than 300 kilometers. The features of MG Comet EV are also going to be very powerful.
MG Comet EV is already available in the global market
MG Comet EV car, which gives 300km range for Rs 10 lakh, is already available in the global market. It was introduced under the name Wuling Air. If the company is to be believed, many changes can be seen in it before launching in the Indian market. Not only this, it can also be the most affordable car in India. Actually the price of electric cars in the Indian market is very high. The price of MG Comet EV is likely to be up to 10 lakhs.
Features of MG Comet EV
Recently, some photos of the electric car MG Comet EV were shared by the MG company. According to this, the branding of MG has been given on the outside and the charging port has been given below. Apart from this, if we talk about other features, dual-tone, vertically stacked headlamps, turn indicators LED DRL integrated under the bumper. In this, a Led light wind screen, chrome strip ORVMs, rear quarter glass are seen on the outside of this car.
MG Comet EV Battery & Motor Capacity
MG company can offer MG Comet EV in 5 different colors. These colors are White, Blue, Yellow, Pink and Green. The battery capacity of MG Comet EV could be 20-25kWh. Apart from this, the company has given a single front axle motor with 68hp power generated in it. On the other hand, if you look at the look and design, then it is no less than a hatchback car. It has 3 doors, its length is about 2.9 meters. There are four seats on the inside.