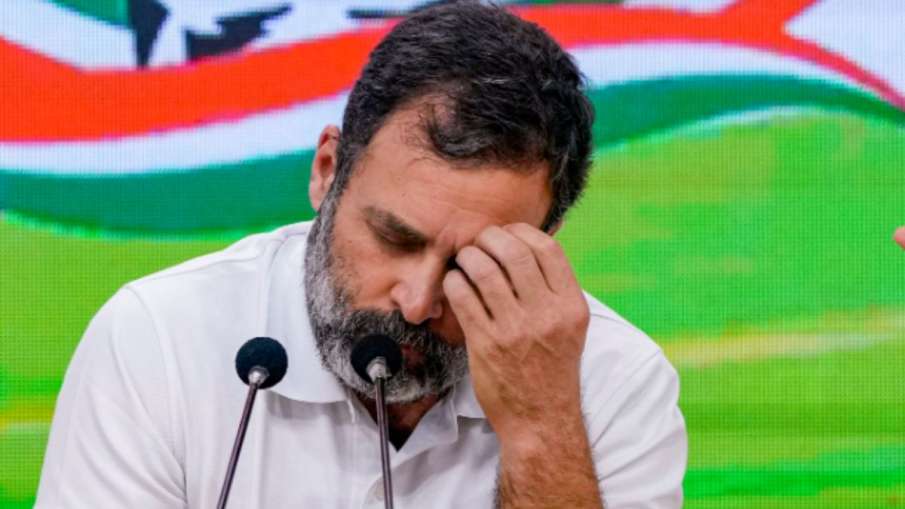 Delhi Police has given a notice to Rahul Gandhi regarding one of his old statements. In this notice, the police have asked the Congress MP to share information about the women victims who had complained of sexual harassment to him. Delhi Police has taken cognizance of Rahul Gandhi's statement made during Bharat Jodo Yatra. According to the Delhi Police, by giving a notice to Rahul Gandhi, he has been asked to give information. However, when the officials went to meet Rahul in this regard, he did not meet him.
Police asked for names for action
In fact, a statement made by Rahul Gandhi during the Bharat Jodo Yatra in Srinagar has come to the fore, in which he is telling that many women who were sexually assaulted, many women who were raped had met him. Through this notice, Delhi Police has asked Rahul to inform us about all those women so that we can take action. Police has asked Rahul Gandhi to reply to the notice at the earliest. So that the police can proceed with their investigation in this matter.
Officials roamed for two days, did not meet Rahul Gandhi
According to information, a senior officer of Delhi Police had gone to meet Rahul Gandhi on Wednesday after taking the notice but Rahul Gandhi did not meet him even after waiting for 3 hours. After this, the senior officer went to meet again on Thursday and asked for time to talk to Rahul Gandhi, but Rahul Gandhi said that he does not have time. After this, the police got Rahul Gandhi to receive the notice. According to Delhi Police sources, a team of Delhi Police officials had gone to Rahul Gandhi's house to take his statement, but Rahul Gandhi flatly refused to talk about anything and said that you give notice, I will reply to the notice.
Police asked these questions to Rahul Gandhi
According to police sources, in this notice, Rahul Gandhi has been asked to give information about the women about whom you were telling in your statement. The police have also asked some questions to Rahul Gandhi in the notice. The police have sought information from women who had told them about sexual harassment, so that the police can proceed with the investigation and provide protection to those women.
The police asked when and where did the women tell this after meeting them?

Did he already know the women?

Do you know those women?

Do you prove your statement on social media?

Did the women also give information about any specific incident?
read this also-
"I have orange barfi, savji masala hai…" wall movie poster used to stop spitting
Conspiracy to implicate Devendra Fadnavis, blackmailing Amrita, Anishka will appear in court today