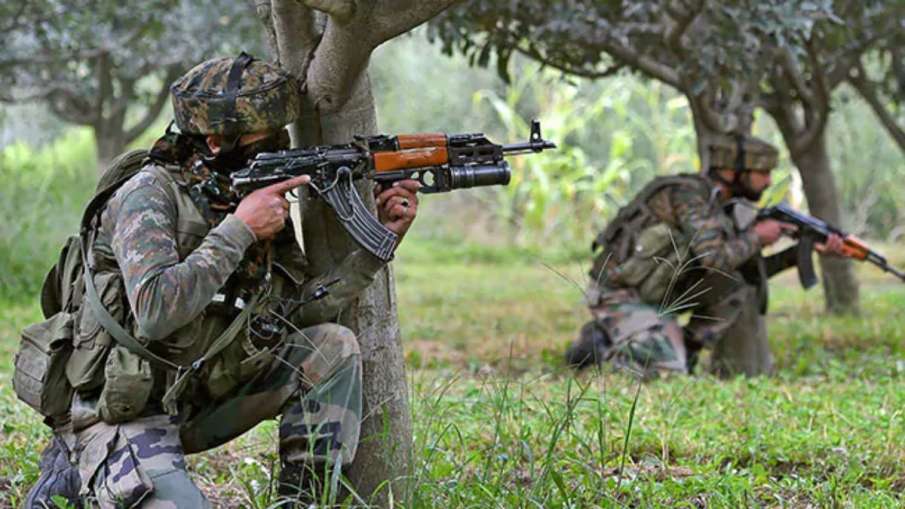 Army has taken major action against terrorists in Jammu and Kashmir. Security forces had an encounter with terrorists in Pulwama. The security forces cordoned off the entire area, after which the army launched a search operation in the area. After the information about the hiding of terrorists in the forest, the security forces started a big operation. This encounter took place in Mitrigam area of ​​Pulwama. It is believed that 2 terrorists are hiding here.
Kashmiri Pandit Sanjay Sharma's killer killed in Pulwama encounter
Let us inform that last month, two terrorists were killed in an encounter with security forces in Pulwama district of Jammu and Kashmir. It was learned that both the slain terrorists were involved in the murder of Kashmiri Pandit Sanjay Sharma. An army soldier was also martyred in the encounter. Officials said security forces launched a cordon and search operation in Padgampur area of ​​Pulwama after receiving information about the presence of two heavily armed terrorists holed up in a mosque. A senior police officer had said, "Security forces exercised extreme restraint as two local terrorists were holed up in a mosque. We wanted to ensure that no damage was done to the mosque." During the encounter, a soldier of 55 Rashtriya Rifles was hit by a bullet in the thigh, which damaged one of his main arteries, he said. He lost his life due to excessive bleeding.
Attached the property of the person who gave shelter to the terrorists
In Kashmir, action is going on continuously against not only the terrorists but also those who help them. The Jammu and Kashmir Police on Friday attached the property of an overground worker (OGW) in Kupwara district. According to the police, the land of Muhammad Abdullah Mir of Yaru village in Langate area of ​​the district was attached for harboring terrorists and providing logistic support.
read this also-
'Write that you will not shoot on the way', the prisoner trembled for fear of encounter, said – which herb has Yogi smelled
Encounter of 178 criminals in Yogi Adityanath rule, 23,069 crooks inside jail