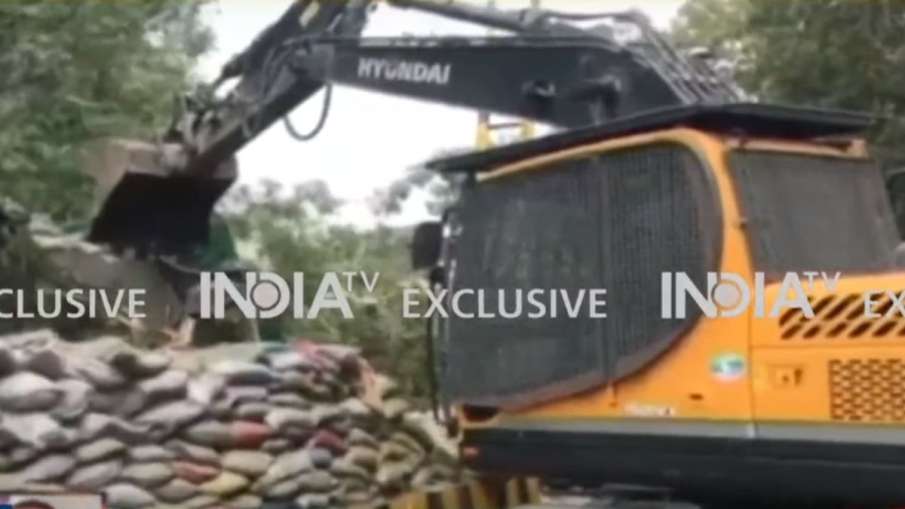 Islamabad: There is a tremendous uproar in Pakistan from Lahore to Islamabad on Saturday. As soon as Imran Khan left for Lahore to appear in the Toshakhana case, the police broke into his house and entered inside. At the same time, 3 vehicles of Imran's convoy moving towards Islamabad collided with each other in which some people were injured. However, there was no damage to Imran Khan's vehicle and the former Prime Minister of Pakistan is completely safe.
Internet shutdown in Islamabad, firing inside Imran's house
According to the report of Pakistan media, firing has been done on the police team from inside Imran's house. Along with this, petrol bombs have also been thrown at the police. At the same time, a huge crowd of Imran's supporters has gathered outside the court in Islamabad. The Islamabad Police has started making arrests. Not only this, internet service has also been stopped in Islamabad. It is reported that as soon as the police broke the gate of Imran's house with a crane, Imran's supporters present there started pelting stones at the police with a slingshot. After the stone-pelting, the police lathi-charged.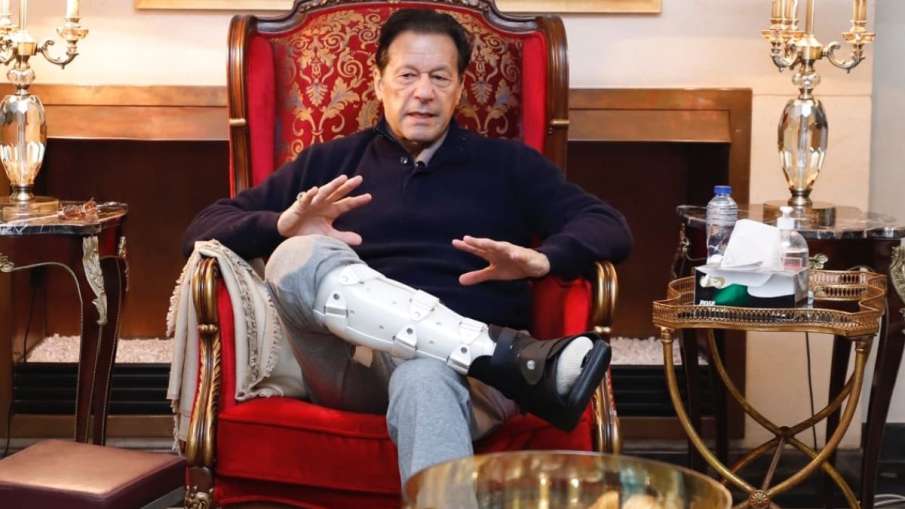 Police captured Imran Khan's house.
Imran's convoy was stopped by placing containers
Police have used force to remove Imran Khan's supporters at Zaman Park, home of Imran Khan in Lahore. It is being told that Imran's convoy has been stopped by placing containers at the entry point of Islamabad. Only Imran Khan's vehicle is allowed to go to the judicial complex. One security vehicle has been allowed to accompany. But the supporters are adamant on going with Imran. Arrangements have been made to stop the convoy by placing containers in four layers from the toll plaza to the judicial complex.
'My wife Bushra is alone at home'
On Saturday, a bulldozer went to Imran Khan's house in Lahore and the police entered inside by breaking the gate of his house. At the same time, before entering Islamabad, Imran's convoy was stopped at a toll plaza. Imran Khan made a serious allegation on the Shehbaz Sharif government, saying, "A conspiracy is being hatched to arrest me. I believe in the law. The government's intention is not clear. The police have attacked my house in Lahore." My wife Bushra Begum is alone at home. Under what law is the police taking action."
read this also-
Vehicles of Imran Khan's convoy going for hearing collided with each other, many injured
Bageshwar government's grand court in Mumbai, extra local train will run, know what are the mega-arrangements