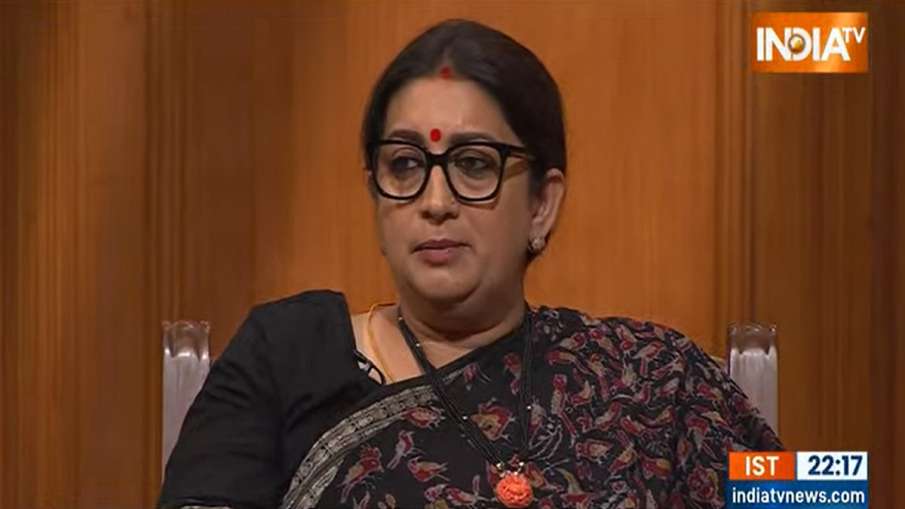 Your court: Union Minister for Women and Child Development Smriti Irani gave candid answers to many questions including comments on 'Aap Ki Adalat' show Rahul Gandhi, Congress and Gandhi family and constituency Amethi. When India TV's Editor-in-Chief Rajat Sharma asked her, 'Why don't you let Rahul Gandhi rest in peace? Recently when he was in London and what he said there, you said that he made an excessive statement.
On this, Union Minister Smriti Irani said that 'If I say that do not insult my country on foreign soil, then where is this indecent comment from.' On this, Rajatji said that 'He has said that Smriti Irani is the chief minister of Rahul Gandhi's troll ministry. Smriti Irani said that '8 years ago these people used to say' who is Smriti Irani. Smriti Irani, on whom he used to promote in his institution, who made indecent remarks, has become a headache for him today. His sore point is that his empire of 40 years was destroyed by a woman from a normal family.
I am not Smriti Irani if ​​Rahul Gandhi does not rub his nose on the feet of the people of Amethi.
His sore point is that the one whom he used to call the king of political legacy, today he wanders for political support. Now I have done this audacity. I am ready to face the punishment for this. I also came on this show during the 2019 elections. Then in this show, I had said that I will accept if Congress goons follow me for development in Amethi. Leave aside 40 years, Rahul Gandhiji insulted Amethi, did not allow Amethi to develop. If I do not rub his nose at the feet of the people of Amethi, then my name is not Smriti Irani.