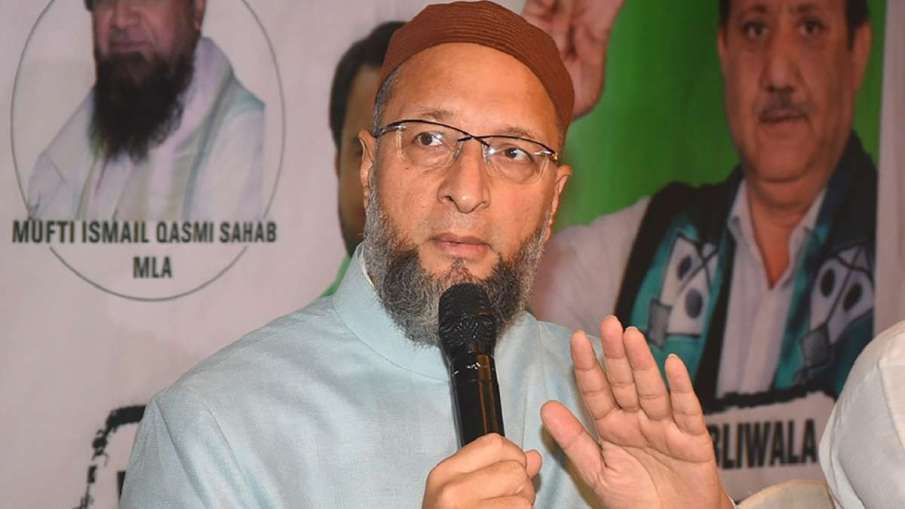 AIMIM: After BJP and Grand Alliance in Bihar, AIMIM chief Asaduddin Owaisi also made election conch shell from Seemanchal today. Owaisi did padyatras and meetings in Purnia and Kishanganj. India TV had a special conversation with Owaisi on this occasion. Owaisi was asked that why everyone is making election debut from Seemanchal itself? On this, he said that 'we always start our political journey from Seemanchal, why others are starting elections from here, only they know.
'RJD has broken 4 MLAs', Owaisi replied
RJD broke 4 MLAs of Owaisi's party. Will the land have to be prepared afresh for this? Owaisi replied that 'the land will have to be prepared by those who betrayed the people of Seemanchal and who ran away due to the greed of power'.
We will fight alone, those who want to come together should come, said Owaisi
Will you have an alliance with RJD now? Last time you wanted it. AIMIM chief Owaisi said that he had met many RJD leaders for the alliance in the last election. We explained, but didn't understand. This time, if you have to go alone, you will go, those who want to come with you should come.
AIMIM is BJP's 'B' team? Know Owaisi's answer
Bihar CM Nitish Kumar calls you BJP's 'B' team? Owaisi said 'Nitish Kumar ever took BJP along. Who ever left Nitish Kumar and called Paltu Ram? Now they have to take a decision. Lalu's brother-in-law also fought in the by-election in Gopalganj, we are called the party of Muslims? Aren't you Kurmi? Aren't you a Yadav? Are Brahmins not Thakurs? Everyone forgets?
This is Owaisi's reaction on Nitish Kumar's PM candidature
When Owaisi was asked about Nitish's PM candidature, he replied that 'there is a saying, Sanoj Delhi…'. The road to Delhi passes through Seemanchal, the one who does justice to Seemanchal will see the road to Delhi. He said on Telangana that 'how will we tell whose front is doing what, as far as KCR is concerned, we have seen his work in Telangana'.
Constitution does not belong to any particular community: Owaisi
When Owaisi was asked his opinion on the call of Bageshwar Government Hindu Rashtra, he said that 'I am not its expert, I do not know who he is, those who are talking about Hindu Rashtra are the enemies of the Constitution of India. This constitution does not belong to any particular community. Celebrating 75 years of independence and by saying such things, they are splashing on the sacrifices of the people in freedom. Such people do not talk about the Constitution.
It would be good if the mafia would end
Asaduddin Owaisi on the action taken against the mafia including Atiq Ahmed said that whatever action is being taken against the constitution is wrong, the rule should be according to the lock law within the ambit of the constitution and justice should also be seen within the ambit of the constitution. It will be good if the mafias are finished.
read this also:
Imran Khan's arrest warrant canceled amid clashes between police and supporters in Islamabad
China is putting strings, but Bangladesh trusts India, a new chapter in the relations between the two countries started from today