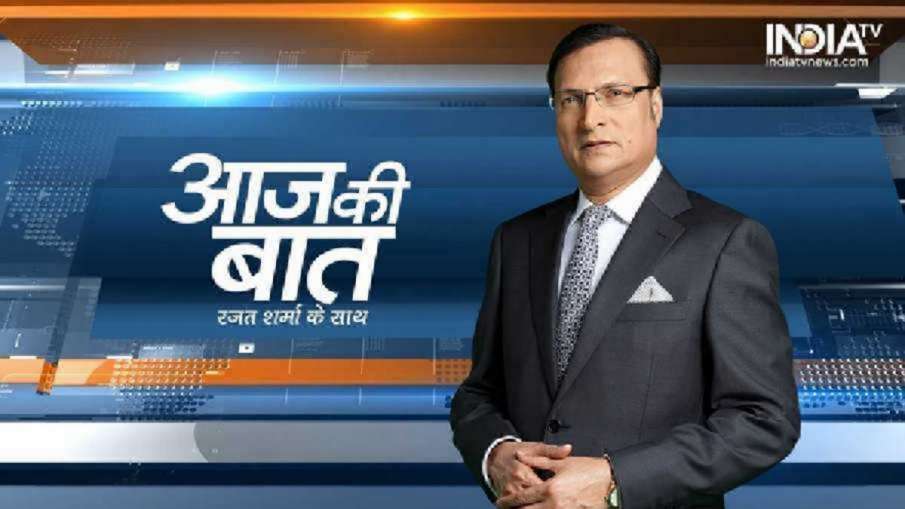 Union Women and Child Development Minister Smriti Irani was my guest on 'Aap Ki Adalat' this week. He answered my questions about Gautam Adani, Rahul Gandhi's comment on Indian democracy, Lalu Yadav's family and his constituency Amethi and targeted the Congress and the Gandhi family fiercely. Smriti Irani asked 5 sharp questions to Rahul Gandhi about Adani. This show was very interesting. He answered all the questions related to current affairs. He also talked about Arvind Kejriwal and Priyanka Gandhi. You can watch this show on India TV on Saturday at 10 pm.
breach of privilege notice against modi
Congress has now given a privilege motion notice against Prime Minister Narendra Modi after the whole week in Parliament was wasted due to uproar on both sides. Party general secretary KC Venugopal, in his notice, alleged that Modi made "derogatory" remarks against Sonia and Rahul Gandhi in Parliament and asked why the Gandhi family members were no longer using the Nehru surname. Congress leaders say that the surnames Gandhi and Nehru are directly related to Mahatma Gandhi and Pandit Jawaharlal Nehru and the BJP is making fun of these surnames. There is no substance in the privilege motion of the Congress. Since a BJP MP had given notice of a privilege motion against Rahul Gandhi, the party decided to retaliate by giving another privilege notice. Now the Speaker has to decide.
Sisodia's custody extended
A Delhi court on Friday extended the judicial custody of former Delhi Deputy CM Manish Sisodia by five more days. Since the Enforcement Directorate and the CBI are probing the liquor scam, it is for the court to decide based on the evidence. Delhi CM Arvind Kejriwal and Telangana CM K Chandrasekhar Rao's party BRS allege that investigative agencies are being misused against the opposition. But the Congress is in favor of probing the Delhi liquor scam. But when the ED starts probing the National Herald case, the same party changes its stand. Trinamool Congress MPs did not join Congress and other opposition parties in protesting on the Adani issue.
Akhilesh-Mamta Front
Samajwadi Party chief Akhilesh Yadav met Trinamool Congress supremo Mamata Banerjee in Kolkata on Friday. Both the parties announced that they would form an opposition front leaving the Congress. Given the value of the name, every opposition leader knows that it is difficult to defeat Modi and the BJP in elections if the parties remain separate. On the question of who would be the possible PM candidate to take on Modi, most opposition leaders say it will be decided after the election results are out in 2024. Many opposition leaders are not ready to accept Rahul Gandhi as their leader and Congress is not ready to accept any leader other than Rahul. KCR does not like Nitish Kumar and vice versa with Nitish Kumar. Akhilesh accepts Mamta, but Mamta is not ready to accept both Left and Congress. Kejriwal is also in line. But the Congress says that Kejriwal is the 'B' team of the Congress. There are a lot of claims and efforts being made for opposition unity but the facade of unity wears off as soon as the question arises of projecting a leader to take on Modi.
Watch: Aaj Ki Baat With Rajat Sharma full episode of March 17, 2023: