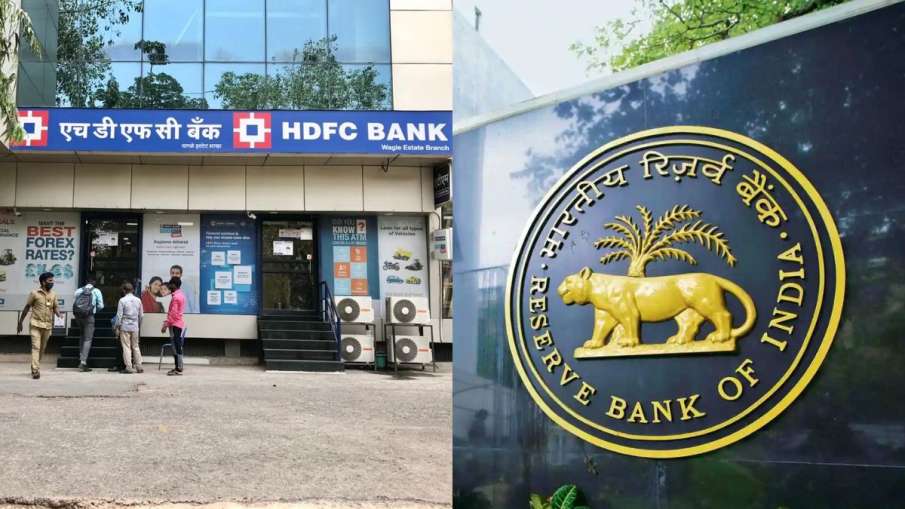 Bank News: RBI is the central bank of the country. He monitors the government and non-government banks present in the country. If a bank violates the rules made by it, then action is taken against it as per the rules. This time the country's largest private bank HDFC has made a mistake. RBI has imposed heavy penalty for that. The Reserve Bank of India (RBI) has imposed a penalty of Rs five lakh on Housing Development Finance Corporation Limited (HDFC) for non-compliance with certain provisions of the National Housing Bank (NHB). Giving this information on Friday, the central bank said that on the basis of the financial position of the company as on March 31, 2022, the NHB had conducted a statutory inspection of the company.
What was the matter?
RBI said in the statement that it was revealed in the inspection that the company could not transfer the maturity deposits of some depositors to their designated bank accounts during 2019-20. Thereafter, a show cause notice was issued to the company. A few days after issuing the notice, a reply was given by the bank to RBI. After considering the reply of the company, the Reserve Bank has come to the conclusion that the allegation of non-compliance is sufficient and warrants imposition of penalty. Let us tell you that last month the Reserve Bank of India (RBI) had imposed several restrictions on five co-operative banks including withdrawals. RBI had taken this step in view of the deteriorating financial condition of these banks.
Ban on these 5 banks
The RBI said in separate statements that these restrictions would remain in effect for six months. Due to these restrictions, these banks cannot grant loans, make any investments, incur any new liabilities, and transfer or dispose of any of their assets without prior notice to the RBI. According to RBI, due to the current cash position of HCBL Sahakari Bank, Lucknow (Uttar Pradesh), Adarsh ​​Mahila Nagari Sahakari Bank Maryadit, Aurangabad (Maharashtra) and Shimsha Sahakari Bank Regular, Maddur, Mandya (Karnataka), customers of these banks may withdraw from their accounts. Will not be able to withdraw Rs. However, customers of Urvakonda Co-operative Municipal Bank, Urvakonda (Ananthapur district, Andhra Pradesh) and Shankarrao Mohite Patil Co-operative Bank, Akluj (Maharashtra) will be able to withdraw up to Rs 5,000. The RBI said that eligible depositors of the five cooperative banks will be entitled to receive deposit insurance claim amount up to Rs five lakh from the Deposit Insurance and Credit Guarantee Corporation.
read this also: Found the key to the fate of unemployed youth, the central government is going to provide employment to 20 lakh people