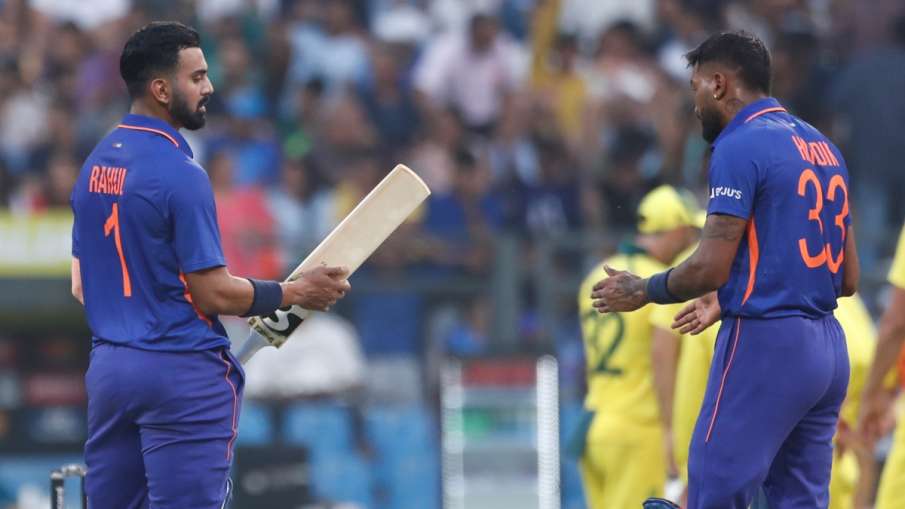 India on Friday won the first ODI series against Australia by five wickets to take a 1-0 lead in the series. While the bowlers of Team India performed brilliantly in this match, the top order batsmen proved to be a miserable failure. KL Rahul supported the sinking boat of Team India. He played an unbeaten inning of 75 runs and shared a 108-run partnership for the sixth wicket with Ravindra Jadeja to win the team. After a long time got to see the wonder of his bat. For the last few days, Rahul was continuously falling prey to criticism regarding his form. Now his innings has given new energy to the falling graph of his career.
KL Rahul was recently dropped from the team following a poor run of form in the first two Tests of the Border Gavaskar Trophy. Not only this, he was also stripped of the vice-captaincy of the team. In the last two Test matches, Shubman Gill was included in his place. Earlier, he had lost his place in the T20 team as well. Now he is in the only ODI team where he was under pressure to perform. These days his role has changed in ODI cricket. Earlier he used to play as an opener. Now he plays the role of wicketkeeper batsman in the team. He plays at number five in the ODI team and that is the real secret of his return to form and success. Actually this is the favorite position of KL Rahul.
KL Rahul is the hero of number 5
Ever since KL Rahul came into the middle order, along with his role, his style of play has also changed. In the recent Sri Lanka series too, he pulled the team out of trouble and won a low-scoring match. He is becoming a fine middle order batsman. His record at this position (number 5) is excellent. In 17 innings, Rahul has scored 733 runs at an average of 56.38 while playing at number five. His strike rate is also around 100. Which includes his seven half-centuries and one century. This record is a witness to the fact that why he is being called the hero of number 5.
Let us tell you that after the era of MS Dhoni and Yuvraj Singh, Team India was unable to find any number 5 batsman who could handle the team after falling five wickets early. Often Yuvraj and Dhoni used to do this but for a long time it was a big debate for Team India. Rishabh Pant also could not prove himself special in ODIs, if one or two innings are left. Shreyas Iyer plays the role of number 4. Suryakumar Yadav is flopping in ODIs and Sanju Samson is not being given a chance. In such a situation, KL Rahul has now solved the problem of Team India by ending this debate to some extent. Ravindra Jadeja is also back, so the pair of both can win many such matches in the coming days.
Read this also:-