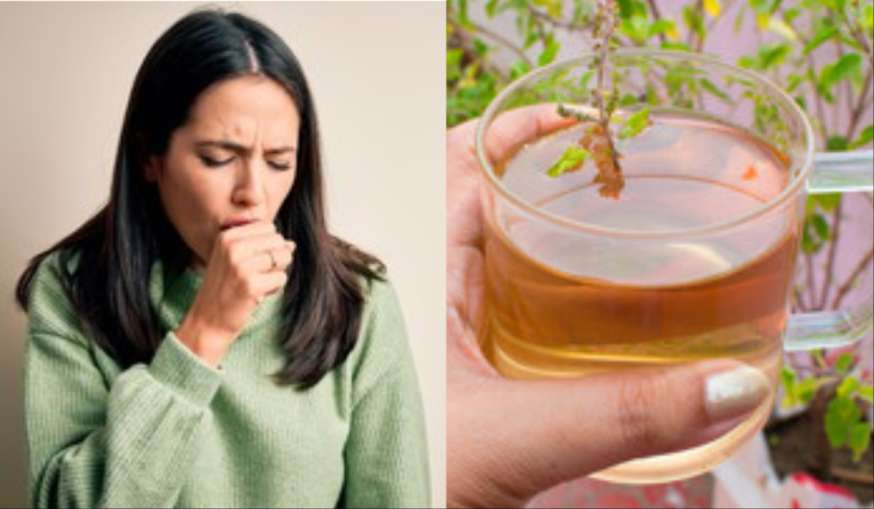 In India, these influenza virus H3N2 virus has created panic. According to the recent data released by the Ministry of Health, 451 cases of H3N2 virus have been reported in India in March itself. When the virus comes under the grip of the patient, body pain, fever, chills, fatigue, diarrhoea, vomiting, cough, sore throat, runny nose and headache starts. This virus is spreading its terror like corona, when a person infected with this virus coughs, sneezes, this virus spreads. Cough is troubling its patients the most. In such a situation, to control it, you can try some home remedies. One of which is the decoction of Tulsi. Drinking its decoction will strengthen your immunity and get rid of cold and cough.
What is H3N2 virus?
H3N2 is an influenza virus, which is affecting the throat, nose, respiratory tract, etc. like corona. Patients are experiencing symptoms such as fever, phlegm in the throat, sore throat, stuffy nose, muscle or body aches, and fatigue. Of all these symptoms, cough has bothered the most.
Tulsi decoction is effective
Tulsi leaves have the power to fight cold and cough. Tulsi enhances the production of antibodies which can prevent the onset of any infection. Tulsi has cough relieving properties. It expels sticky mucus. Take some basil leaves to make its decoction. Wash it thoroughly. Boil water in a pan, add basil leaves to it. Add 1 tsp grated ginger and 5-6 black peppercorns to it. Boil the mixture for at least 10 minutes. Finally add a pinch of black salt and squeeze half a lemon in it. Leave it for 1 minute. Sieve it and drink it hot.
(This article is for general information, before adopting any remedy must consult a doctor)