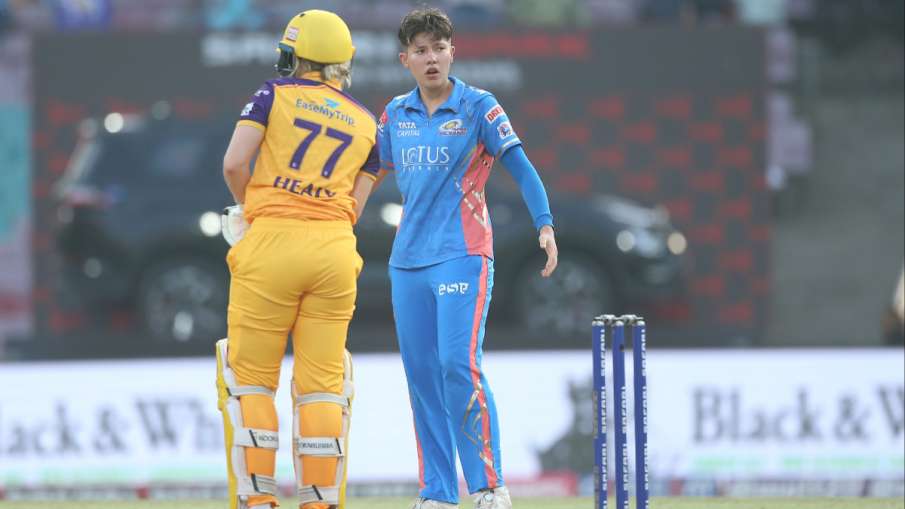 WPL 2023: The 16th match of Women's Premier League was played between Mumbai Indians and UP Warriors. In this match, Mumbai Indians had to face defeat at the hands of UP Warriors. This is the first defeat of Mumbai Indians in the league. After winning 6 consecutive matches, the UP team stopped the winning chariot of Mumbai Indians. UP Warriors won this match by 5 wickets and kept their playoff hopes alive.
how was the match
Talking about this match played between Mumbai Indians and UP Warriors, UP Warriors won the toss and decided to bowl in this match. Batting first, the team of Mumbai Indians was bowled out by the UP Warriors for a score of 127 in 20 overs. Chasing 128 runs, the team of UP Warriors won the match by scoring 129 runs losing 5 wickets with 3 balls remaining. Sophie Ecclestone was instrumental in UP's victory. He performed brilliantly for the team with both the ball and the bat. But Deepti Sharma was chosen as the player of the match in this match. He also did well with the ball and bat. But he also got two brilliant run outs on the field.
Playoff race intensifies
The team of Mumbai Indians has already qualified for the playoffs. Apart from Mumbai, no team has qualified for the playoffs so far. The other four teams are still fighting for two spots. This match has made the points table even more interesting. Any team can qualify and any team can be out. Even the RCB team can qualify for the playoffs. Talking about the points table, the team of Mumbai Indians is in the first place. Delhi Capitals second place with 8 points, UP Warriors third place with 6 points. On the other hand, Gujarat Giants is fourth with 4 points and Royal Challengers Bangalore is fifth with 2 points.