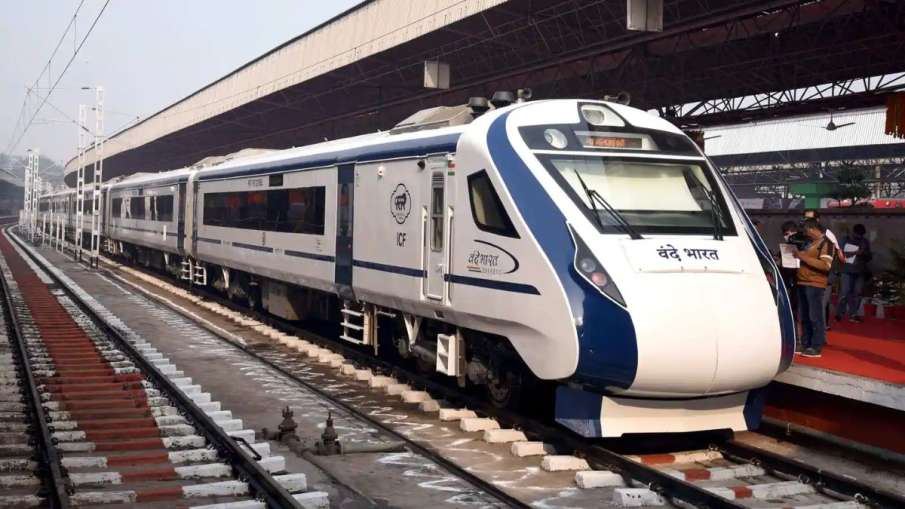 New Delhi: Recently, the first section of the Delhi-Mumbai Expressway was inaugurated. This section was developed from Delhi to Jaipur, reducing the travel distance and time between the two cities. Now, after traveling by road, there will be a reduction in the travel time even during the journey by rail. Ministry of Railways is soon going to run Vande Bharat Express train on this route.
Some changes will be made on the route before the operation of the train
On Sunday, Union Railway Minister Ashwini Vaishnav said that the government is soon going to start Vande Bharat train on the Delhi Jaipur and Ajmer routes. He told that before this some technical changes were to be made in the route and those are being done and after which Vande Bharat train will be able to run on this route. He said that it is our endeavor to give this gift to those traveling on this route before April 10.
Plan to run 400 trains in next three years
Till now 10 Vande Bharat Express are running in the country. New Delhi-Varanasi, New Delhi-Shri Mata Vaishno Devi Katra, Gandhinagar and Mumbai, New Delhi to Amb Andaura in Himachal Pradesh, Chennai-Mysuru, Nagpur-Bilaspur, Howrah-New Currently Vande Bharat trains are running on Jalpaiguri, Secunderabad-Vishakhapatnam, Mumbai-Sainagar Shirdi and Mumbai-Solapur routes. Indian Railways plans to run 75 Vande Bharat trains by the end of this year and 400 trains in the next three years.