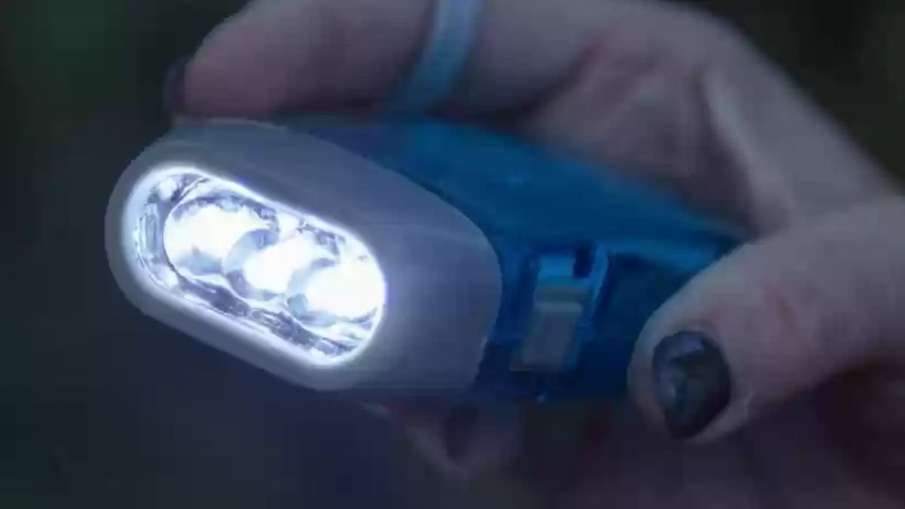 Dynamo Torch Run Without Electricity: These days the UP Electricity Strike is going on in Uttar Pradesh and because of this there is a huge power cut in small and big cities. In many cities, there is no electricity for two days, in such a situation suddenly the demand for torches and rechargeable battery lights has increased a lot. Although there are many types of torches and rechargeable lights available in the market, but among all these people are liking a special type of torch. The special thing about this torch is that neither a battery has to be installed in it nor it has to be charged.
Many options of rechargeable lights are available in the market, but one of the biggest problems is that after running them for some time, their battery runs out and they have to be charged again. These rechargeable lights are not successful where the light goes off repeatedly. These days there is a huge problem of power cut in UP, in such a situation people are buying light equipment fiercely.
Dynamo torch is being liked fiercely in the cities of this time and the demand for torch has suddenly increased a lot. The special thing about this dynamo torch is that it burns without charging and it can give light for many hours. You can buy this dynamo torch from e-commerce website Flickart or Amazon. You can buy it from the offline market.
This is how dynamo torch works
This dynamo torch works with the help of a lever. This lever has to be kept pressed due to which the dynamo rotates and energy is generated from it. This torch is charged with its own energy and then the power reaches the small LED. It is a perfect device for areas where electricity goes a lot. Its size is also very compact, so you can easily keep it in your pocket. Please tell that no kind of battery has been used in this torch.
Also read – Does running the fan on a slow basis consume less electricity? Know here on which number the fan should be run
Also read- Why Google Glas fell in the market even after hi-tech features, know its flop story