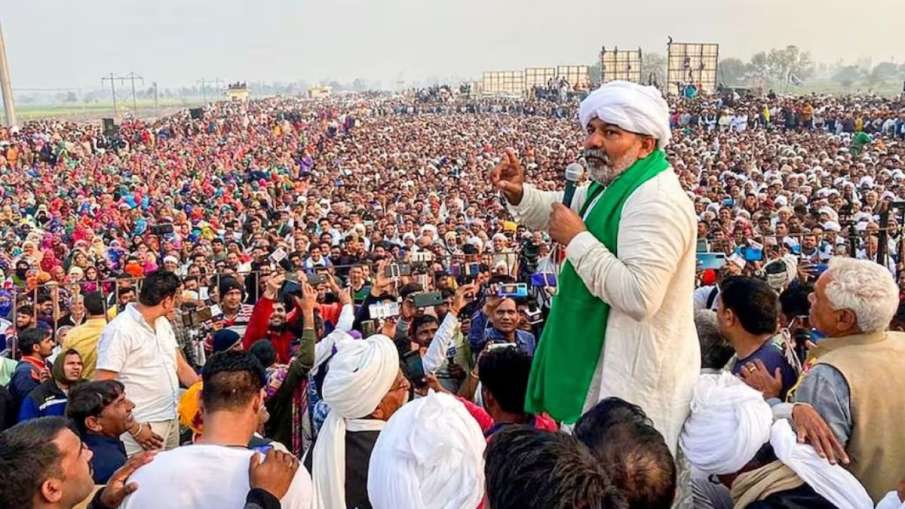 New Delhi: In the year 2020, farmers from all over the country came to Delhi and surrounded and closed the borders of Delhi. Then whether it is the border of Delhi-UP or the border of Delhi-Haryana, all the borders were besieged by the farmers. The farmers had many demands from the central government, out of which withdrawal of three agricultural laws was the main one. The farmers left the borders only after the withdrawal of the laws. Now on Monday the farmers are coming to Delhi once again. This time he will hold a mahapanchayat at Ramlila Maidan. Delhi Police has also geared up for this mahapanchayat.
2 thousand policemen will be deployed in security
Delhi Police will deploy around 2,000 security personnel for the 'Kisan Mahapanchayat' to be held at Ramlila Maidan on Monday. Police officials said that elaborate security preparations have been made for the smooth conduct of the programme. A senior police officer said, "We have made elaborate security arrangements for the Kisan Mahapanchayat. We will ensure the safety and security of the people." He said, "We will deploy more than 2,000 personnel to ensure peaceful conduct of the event and ensure law and order."
15 to 20 thousand people likely to participate in the mahapanchayat
He said that police personnel would be deployed for crowd management and ensure that no unauthorized person enters which could lead to law and order situation. Delhi Traffic Police said in the FIR issued that about 15 to 20 thousand people are likely to participate in the mahapanchayat. People are likely to reach Ramlila Maidan from Sunday night itself. People and motorists are advised to avoid going around Ramlila Maidan, especially on JLN Marg between Delhi Gate to Ajmeri Gate Chowk, a traffic police official said.
Why are farmers coming to Delhi?
The United Farmers Forum of various farmer organizations said on Sunday that the 'Kisan Mahapanchayat' has been called to create pressure regarding the legal guarantee of the minimum support price (MSP) of agricultural products. The statement claimed that lakhs of farmers have traveled to Delhi from various states and union territories to attend the programme.