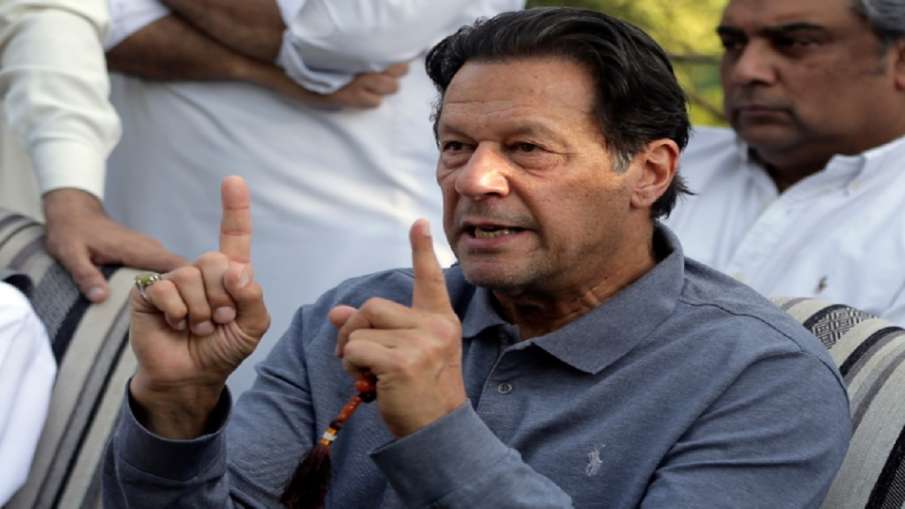 Pakistan News: Political drama is going on in Pakistan. On one hand, the country is in a pauper's condition, on the other hand, the political tussle is going on between Imran Khan and the ruling Shahbaz government. Imran went to Islamabad court yesterday on Saturday. The Lahore police barged into Imran's house as soon as he left his house in Lahore. During this, bomb ammunition was recovered from Imran's house. Pakistan's Home Minister Rana Sanaullah himself claimed this. After this, now the Shahbaz government of Pakistan is preparing to ban Imran Khan's party.
Pakistan's Shahbaz government can tighten the noose on Imran Khan. Pakistan's government plans to consult experts to start the process of declaring Imran's party Tehreek-e-Insaf as a 'banned' organization. This statement of Pakistan's Interior Minister Sanaullah came at a time when the police claimed to have seized arms and petrol bombs from the residence of former Pakistan Prime Minister Khan in Lahore.
Thousands of policemen had said raid on Imran's house,
Imran Khan, who came to Islamabad from Lahore on Saturday to appear in a district court in Islamabad, was targeted by the country's ruling coalition. When Khan was in Islamabad, 10,000 armed policemen of the Punjab Police raided his house in Zaman Park in Lahore. But during this he had to face the wrath of a large number of Imran Khan's supporters. The police launched a massive operation at Imran's Zaman Park residence and arrested several of his supporters, claiming to have recovered arms and petrol bombs.
Pakistan's Interior Minister Sanaullah told a press conference on Saturday that the government will consult with its legal team to assess whether the Pakistan Tehreek-e-Insaf party should be declared a banned group, Dawn newspaper reported. action can be initiated.
Imran's party is a terrorist organization! What did the Home Minister of Pakistan say?
Pakistan's Interior Minister Sanaullah said, 'Terrorists were hiding in Zaman Park. Weapons, petrol bombs etc have been recovered from Imran Khan's residence which is enough evidence to register a case against PTI for declaring it a terrorist organization. On the government's plan to initiate the process of banning Khan's party, the minister said, "Declaring any party as banned is primarily a judicial process." However, we will discuss this issue with our legal team.