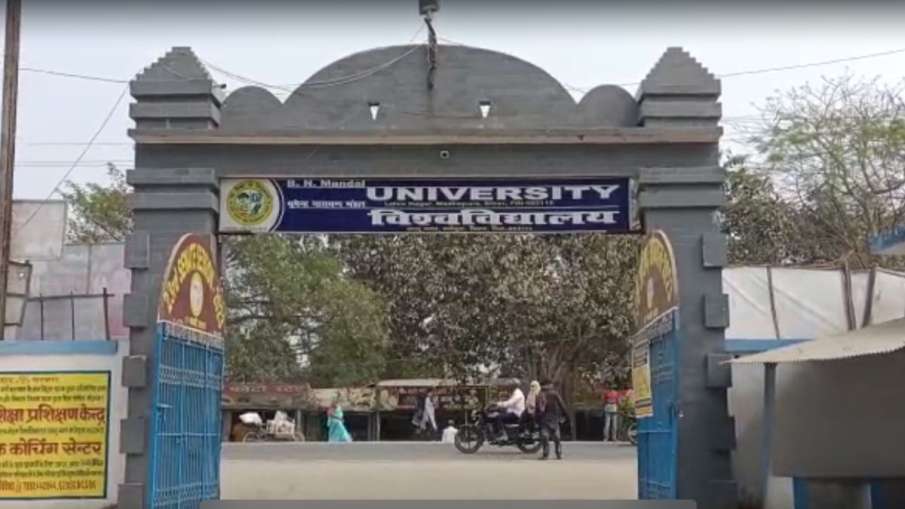 The condition of Bihar's education system is not hidden from anyone. Often questions keep arising regarding the system of the state. The latest case is coming out from Madhepura in Bihar. Here in BN Mandal University, he did a wonderful feat. Please inform that here a girl student got a degree without taking the exam. You must also be shocked to hear this, but don't be shocked because this amazing feat of BN Mandal University is not new. This university always remains in headlines for one or the other work. Once again the university administration is in limelight for distributing degrees without examination.
Know what is the matter
Actually, this matter is related to the PG Psychology Department of the University. Julie Kumari, a student studying in the Department of Psychology, got her enrollment done in 2015. In the second semester, Julie withdrew her name due to some reason. Despite this, he was passed in the first class in the final semester and the mark sheet was also issued. When the matter came before the university administration, the officials were shocked. Now the administration is not able to understand as to how such a big mistake happened. After the release of the result, this matter has caught a lot of fire, after which the university is getting very dirty.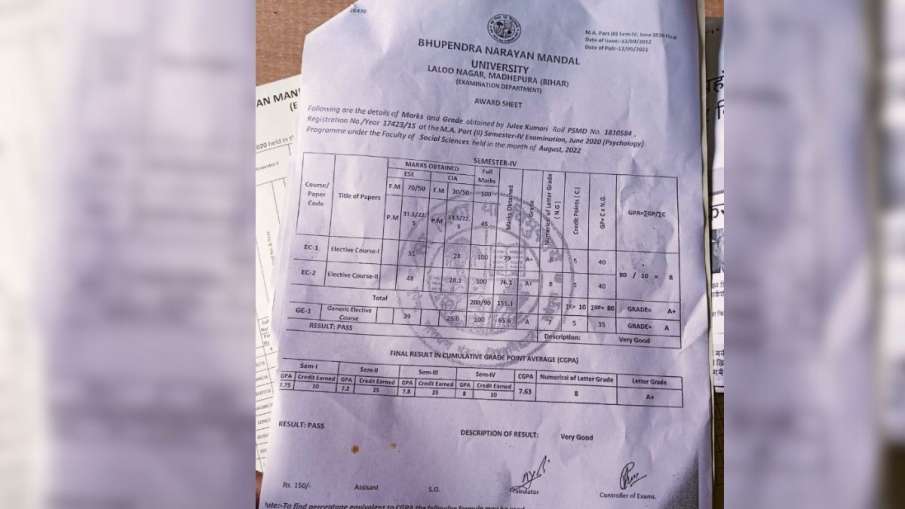 mark sheet
Strict action will be taken against the culprits
However, in this matter the registrar Dr. Mihir Kumar Thakur has presented his stand. Registrar Dr. Mihir Kumar Thakur has described this matter as very serious. He said that this is a serious matter, as soon as the matter has come to our notice, it is being investigated immediately. Strict action will be taken against those found guilty in the investigation as it pertains to tarnishing the image of BN Mandal University. Well, whatever the case may be, it is a matter of investigation. But after this feat, BN Mandal University is being discussed in full swing.
Read this also-
Hurry! Registration process of Bihar B.Ed is closing tomorrow, know here how to apply

Do this course after 10th, there are chances of getting a government job