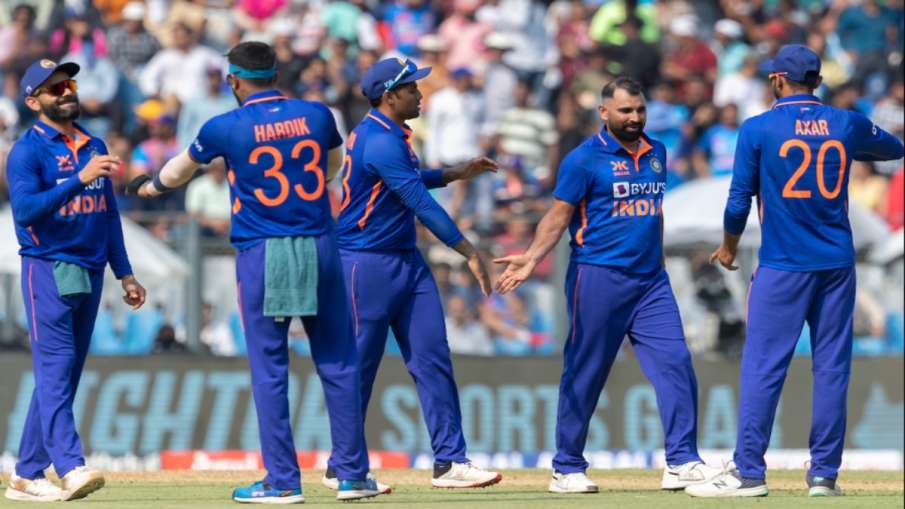 India vs Australia 1st ODI Match: The second ODI between India and Australia will be played today (March 19) at Visakhapatnam ground. Team India won the first ODI by 5 wickets. Now by winning the second ODI, Team India would like to take an unassailable 2-0 lead in the series. In the second ODI, the team's regular captain Rohit Sharma will return, which will strengthen the batting attack of Team India. At the same time, a star Indian bowler has taken the most wickets on the ground of Visakhapatnam. This player can give victory to Team India on his own.
This player can do wonders
Indian team's star spinner Kuldeep Yadav has taken the most wickets for India at Visakhapatnam ground. He has taken 9 wickets in 3 matches. His best performance here has been 3 wickets for 42 runs. He is running in excellent form. Took 1 wicket in the first ODI against Australia. It is not so easy to understand his balls. They are also very economical.
India won many matches
Kuldeep Yadav has won many matches for the Indian team on his own. He has the ability to tear apart any batting attack. He has played cricket in all three formats for India. He has taken 34 wickets in 8 Tests, 130 wickets in 78 ODIs and 46 wickets in 28 T20 matches for Team India.
These players also did wonders
Kuldeep Yadav has taken the maximum number of wickets at Visakhapatnam ground. After this, Mohammed Shami is on number. He has taken 6 wickets in 3 ODIs for India here. Ashish Nehra has taken 6 wickets in 2 ODIs. At the same time, Ravindra Jadeja has taken 5 wickets in 3 matches.
Indian bowlers with the most wickets at Visakhapatnam:
1. Kuldeep Yadav – 9 wickets in 3 matches
2. Mohammed Shami – 6 wickets in 3 matches
3. Ashish Nehra – 6 wickets in 2 matches
4. Ravindra Jadeja – 5 wickets in 4 matches
5. Amit Mishra – 5 wickets in 1 match