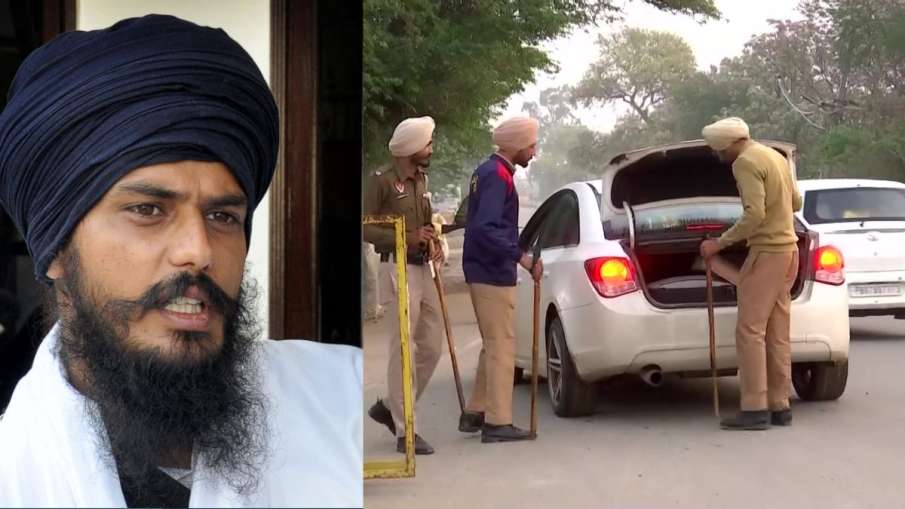 A massive police action is going on in Punjab against Khalistan supporter Amritpal Singh. Amritpal Singh has been declared a proclaimed offender and manhunt has been intensified across Punjab. 78 supporters of Amritpal have been arrested. Amritpal's financier and gunner have also been arrested by the police. So far 2 vehicles, 12 rifles and a revolver have been seized. On the other hand, the Punjab government has suspended internet services in the entire state till tomorrow i.e. till 12 noon on March 20.
internet will be closed till tomorrow
The Ministry of Home Affairs and Justice, Government of Punjab, has informed that in the interest of public, all mobile internet services, all SMS services (except banking and mobile recharge) and all dongles provided on mobile networks except voice calls in the jurisdiction of Punjab The services will remain suspended till March 20 (12:00 hours). Please inform that today Amritpal Singh's driver has been arrested from Jalandhar. Amritpal can also be in Jalandhar only. Now the police is running a search operation all over Jalandhar. Vehicles are being checked. Police personnel are stationed everywhere.
Police chased for 20-25 kilometers
Jalandhar CP KS Chahal said that the police chased Amritpal for about 20-25 kms but he managed to escape. We have also seized a lot of weapons and 2 cars. The search is on for him and we will arrest him soon. Law and order will also remain.
How Amritpal Singh became 'Most Wanted'
Amritpal Singh, chief of the "Waris Punjab De" organization, runs a movement in support of Khalistan. There are allegations against him that he radicalises the youth of Punjab and instigates for a separate Khalistan country. The action against Amritpal started yesterday afternoon itself. On February 23, Amritpal along with his supporters attacked the Ajlana police station in Amritsar to free one of his comrades. In the same case, the police is now in action. Along with the search, vigil is also being kept in the border area.
read this also-
The girl was dragged in the middle of traffic, beaten and taken away in the car, scary video surfaced from Delhi
Owaisi's attack on PM Modi, Nitish and Tejashwi in Bihar, will do padyatra and rally in Seemanchal today