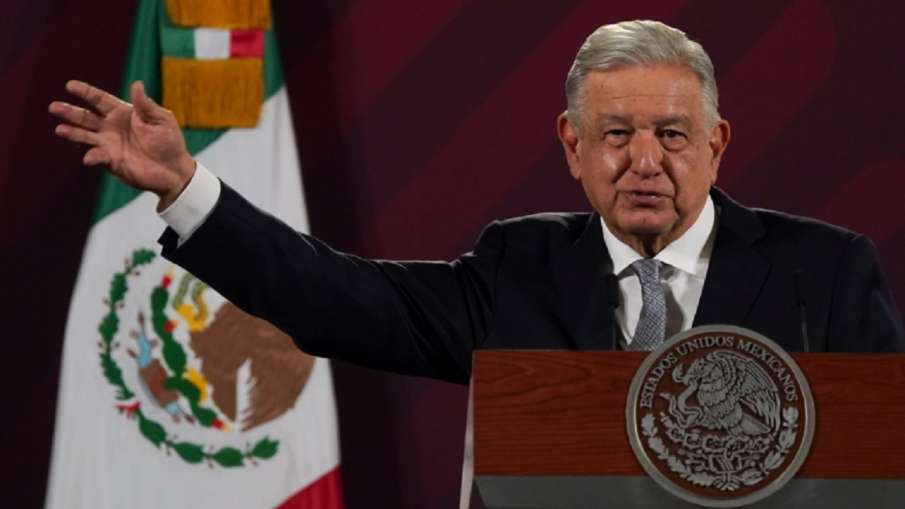 America-Mexico: America has expressed displeasure to its neighboring country Mexico. Mexico's President Andres Manuel Lopez Obrador targeted the US. He said that his country Mexico is more secure than the neighboring country America. Actually, America had issued a travel advisory that American people should not go to Mexico to spend the holidays.
Mexico rejected this advisory of the US State Department. In an advisory issued on March 10, the US warned not to travel to several states in Mexico suffering from drug violence. The advisory came in the wake of the high-profile kidnapping of four Americans in the Mexican state of Matamoros. Two Americans and one Mexican were killed in the incident.
'Mexico is safer than America'
Responding to the travel advisory issued by the US for Mexico, the President of Mexico addressed the reporters at Rashtrapati Bhavan. President Obrador said, Mexico is a safer country than America. That said, there is no problem traveling safely in Mexico. According to López Obrador, Mexico is safe and in recent years many Americans have come to live in the country.
'US advisory part of campaign against Mexico'
The president said the advisory is part of a campaign against Mexico, issued primarily by conservative American politicians who disagree with Mexico's current reformist agenda. He has termed this travel advisory as complete nonsense.