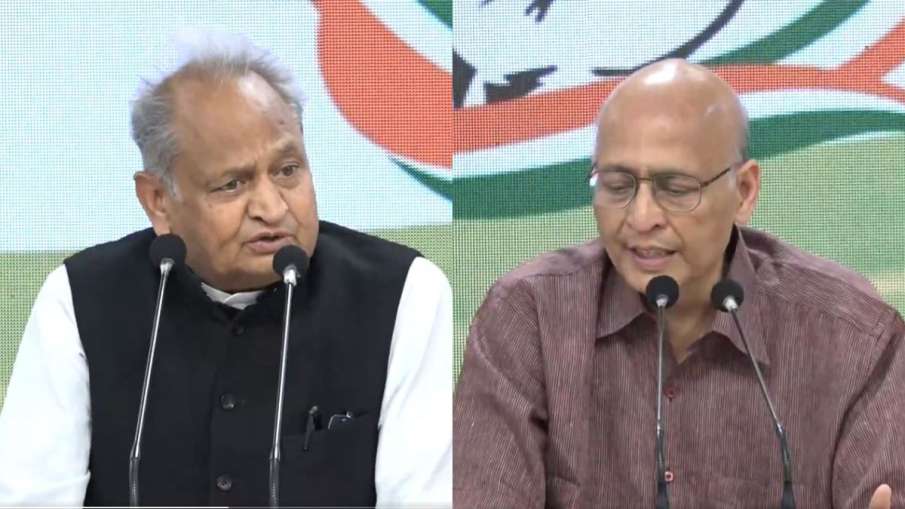 New Delhi: Describing the police action on Rahul Gandhi as illegal, the Congress termed it as an attempt to create an atmosphere. Senior Congress leader Abhishek Manu Singhvi said on Sunday that this has happened for the first time in the country's 70-year history. He said that from January 30, the Delhi Police got time to act in the matter after such a long time. Bharat Jodo Yatra has completed 45 days. Why has the Delhi Police come to ask questions in this matter? An attempt is being made to scare the opposition with this.
Police questions will be answered – Congress
He said, however, that whatever questions the Delhi Police has asked Rahul Gandhi, they will be collected and answered on his behalf in time. But this kind of retaliation has never been done on any politician in the country before. Singhvi said that we know what is the law of the country? And we know what to answer. It is impossible to get information about everyone Rahul Gandhi kept meeting anyone who was on the yatra.
Democracy is in danger in this country – Ashok Gehlot
On the other hand, Rajasthan Chief Minister Ashok Gehlot said in this matter that even in the house of a common man, the Delhi Police does not enter in the manner in which the police went to the house of a leader like Rahul Gandhi for questioning. He said that democracy is in danger in this country. Police is being used for retaliatory action. The question is, what is the case against Rahul Gandhi, what is the charge against him? A new tradition is starting in the country in which BJP itself is going to get trapped. Along with this, Jairam Ramesh said that after 16 opposition parties united against the central government, this kind of action is being taken by the government against Rahul Gandhi to divert attention from the matter and act in retaliation.