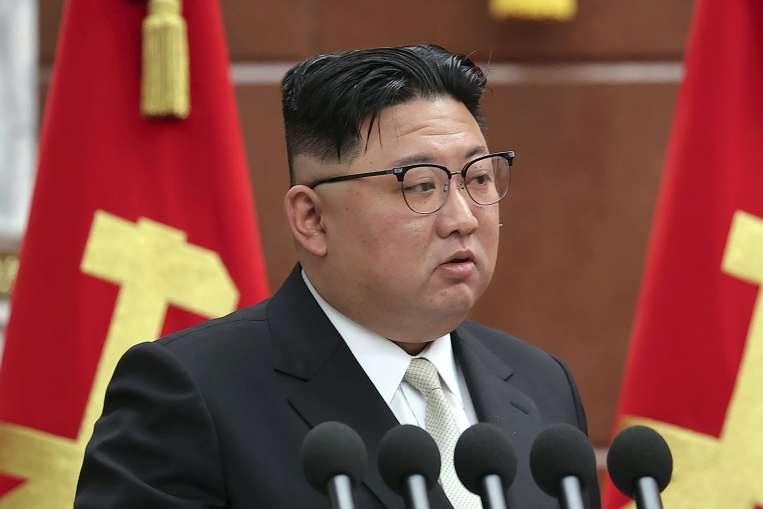 Everyone has been shocked by a claim made by Kim Jong Un's dictatorial North Korea. In this claim, North Korea has said that 8 lakh citizens of its country are ready to fight the war against America and for this they also want to join the army. Quoting the local newspaper Rodong Sinmun, Reuters reported that about 8 lakh workers and students in North Korea have decided to join the army. While South Korea and the US military are conducting joint military exercises. On the other hand, this news from North Korea is shocking.
South Korea and US military exercise
Explain that both countries South Korea and America are doing this joint military exercise in view of the increasing nuclear and missile threat of North Korea. In protest against this joint war exercise, a ballistic missile was also launched by North Korea in the past. On March 16, North Korea launched a ballistic missile. The missile fell into the ocean between the Korean Peninsula and Japan after its launch. Let us tell you that the President of South Korea is soon going to Tokyo to attend the summit. In such a situation, the claims being made by North Korea one after the other are shocking.
Dictator's sister raging on America
Let us tell you that the sister of North Korean dictator Kim Jong Un was very angry with America in the past. In fact, in the United Nations Security Council, Kim Yo Jong lashed out at America and accused America of a hostile policy against Pyongyang. During this, he warned America that I warn that we will keep an eye on every move of the enemy. Also will give a befitting reply to his hostile action.