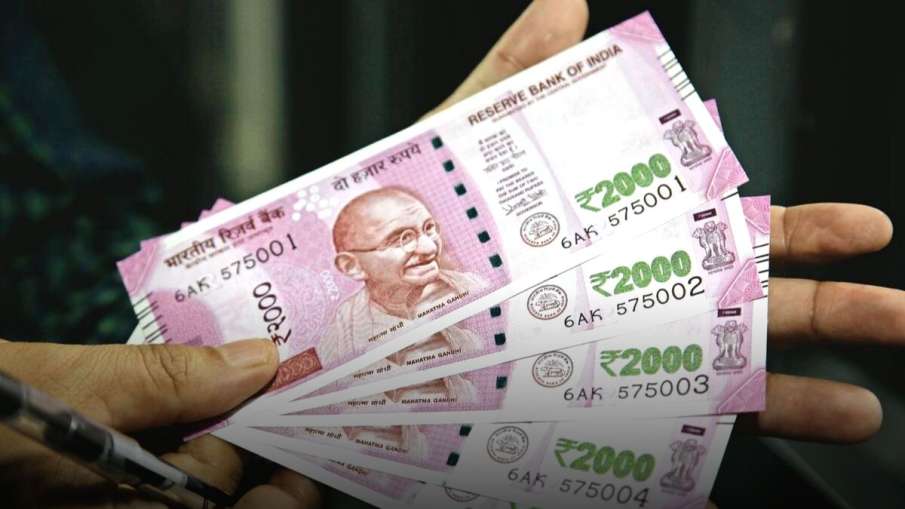 Exchange of Rs 2,000 Notes: Small queues were seen at some bank branches on Tuesday, the first day of exchanging Rs 2,000 notes with notes of smaller denominations. When bank branches opened in the morning, there was no rush to exchange notes. Branches of private sector banks in metros traded normally. Meanwhile, a big news has come out today that Rs 2,000 notes will not be able to be exchanged in the post office. That means you have to go to the bank to change the notes. Explain that a senior official of a public sector bank said that there is not much rush at present, as there is a time of four months to change the notes and the currency of Rs 2,000 is also relatively less in circulation. Unlike the last demonetisation in 2016, this time Rs 2,000 notes remain legal tender.
it will remain legal tender
The official said the branches are not overcrowded as of now and deposits are being accepted as per extant guidelines. Meanwhile, the RBI has advised banks to arrange 'shades' to protect people from the sun when they come to exchange or deposit Rs 2,000 notes. Along with this, drinking water should also be arranged for the people in the queue. It is worth mentioning that during the demonetisation in 2016, there were queues in the banks to change the notes and it is alleged that many customers had also died during this period. It will continue to be legal tender despite the announcement of the withdrawal of Rs 2,000 notes on Friday.
Asked to keep details of notes
This was not the case after the announcement of demonetisation in 2016. In a notification issued on Monday, the Reserve Bank said, "Banks have been advised to make arrangements for sheds and water for customers waiting in their branches." Banks have been asked to make note exchange facility available over the counter in the usual manner. Apart from this, banks have been asked to maintain details of Rs 2,000 notes deposited and exchanged daily.