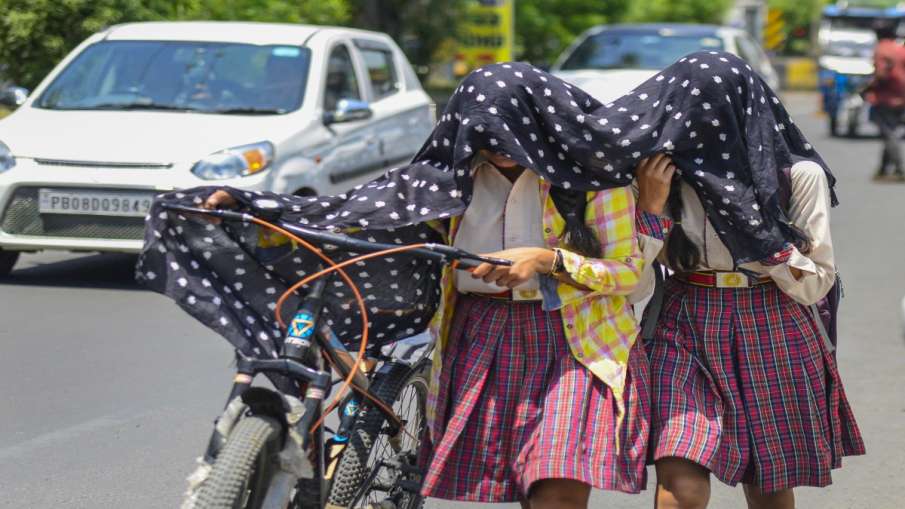 IMD Alert: People from Delhi-NCR to UP and Bihar are troubled by the outbreak of heatwave. The hot winds have made life difficult for the people. In Uttar Pradesh, Haryana, Madhya Pradesh, Maharashtra and Rajasthan too, the whole life has been thrown out of gear due to the heat waves. The maximum temperature has crossed 45 degree Celsius at many places in Delhi. It rained in some parts of Bihar on Tuesday. The Meteorological Department says that there will be a change in the weather from Wednesday. At the same time, the rains in the southern states are in trouble. It rained heavily in Bengaluru on Tuesday as well.
Know how the weather will be
According to the Meteorological Department, strong winds will blow at a speed of 30-60 kmph in entire Delhi and NCR on Wednesday. Light to moderate rain and gusty winds with a speed of 40-50 kmph very likely over Karnal and adjoining areas. Panipat (Haryana) Shamli, Kandhla, Debai, Narora, Atrauli, Nandgaon, Barsana, Mathura, Agra (U.P.) Nadbai, Bharatpur, Mahwa, Mahandipur Balaji (Rajasthan) Adampur, Hisar, Hansi, Siwani, Meham, Tosham, Light rain/drizzle will occur over adjoining areas.
See weather information in video
According to MD, the activation of Western Disturbance will bring respite from the heat. IMD has issued a 'yellow' alert for rain as well as hailstorm in Bihar. On the other hand, there is a possibility of thunderstorm, lightning and hailstorm in 10 districts on May 23 and 24 in Himachal Pradesh. An 'Orange' alert has been issued for there.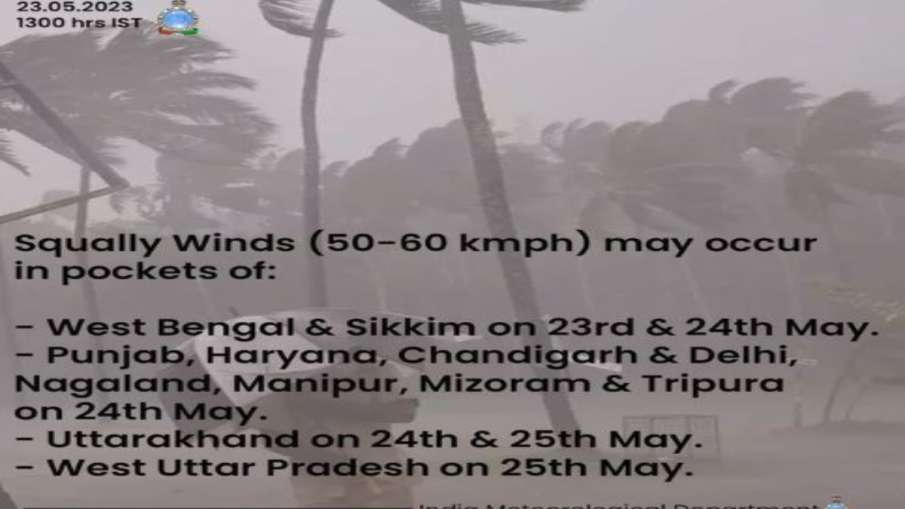 how will the weather be
The weather is expected to improve from Wednesday in many states including Delhi-UP-Rajasthan. After rain on Wednesday and Thursday, the maximum temperature is expected to reach below 40 degrees. Due to the Western Disturbance, after a day or two, a series of thunderstorms and rains may start in many parts. After that, the weather is likely to remain pleasant for the next five days.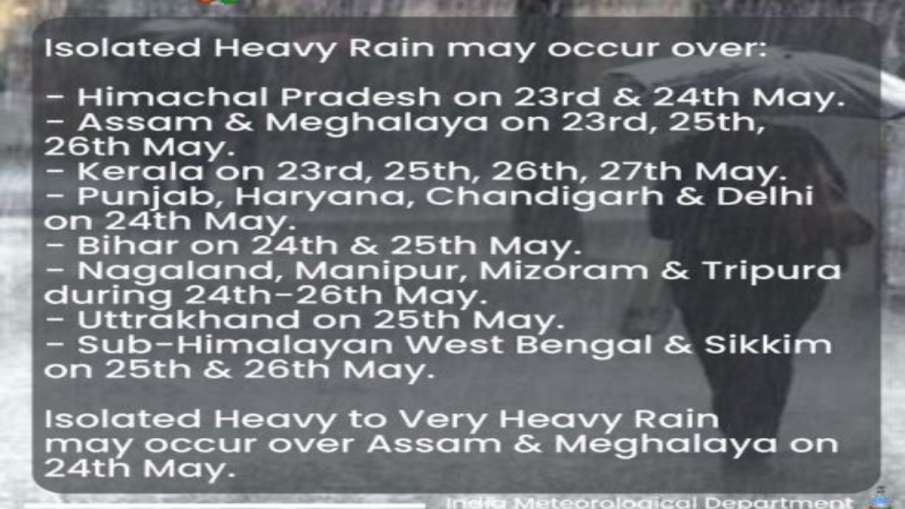 how will the weather be
A list of 10 cities was released at 5 pm on Monday evening where the hottest winds were blowing, in which Jhansi was the hottest city in the country with a temperature of 46.5 degree Celsius. Rajasthan's Churu was at number two with 45.7 degrees Celsius, while Delhi-Ridge also recorded a temperature of 44.9°C.
Light to moderate rain and thundershowers may occur over many parts of Bihar during the next three-four days. According to the IMD, a 'yellow alert' has been issued regarding the possibility of light to moderate rain and hailstorm in most districts till May 26.
There is a possibility of thunderstorm, lightning and hail in different areas of Himachal Pradesh on 23-24 May. IMD has issued 'Orange Alert' for this in 10 districts of the state. There is a possibility of rain in Rajasthan's Jaipur and Bharatpur divisions till Wednesday.