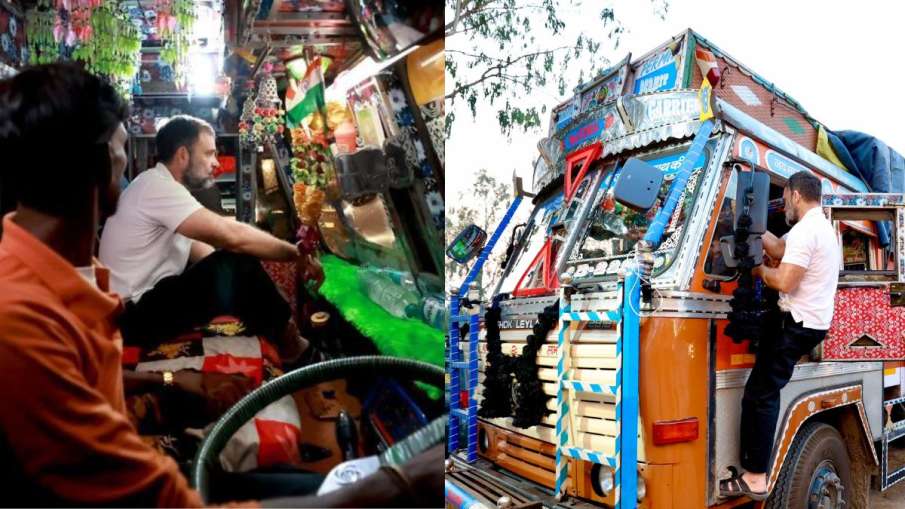 Congress leader Rahul Gandhi has been very active among the public since his Bharat Jodo Yatra. These days many videos of Rahul are coming out in which he is sometimes seen eating food with college students and somewhere he is seen having lunch with delivery boys. Now another video of Rahul Gandhi has surfaced in which he is seen riding a truck. Rahul's truck video is becoming increasingly viral on social media.
Rahul also met with truck drivers
Actually, Rahul Gandhi left Delhi for Chandigarh riding on a truck. During this, Rahul also held a meeting with the truck drivers in Ambala. Congress leader Rahul Gandhi also tried to understand the drivers' issues and their problems. Apart from the video of Rahul's truck ride, many photos have also surfaced, in which he is seen sitting inside the truck. The Indian Youth Congress tweeted the video and wrote, "When Rahul Gandhi rode in a truck late at night to listen to the mind of the truck drivers."
At the same time, after the video and pictures of Rahul Gandhi's truck went viral, many types of reactions of social media users are also coming to the fore. A user named Manish Tiwari wrote, "When the whole country was sleeping, a mass leader Rahul Gandhi was traveling in a truck late at night to know the problems of the truck drivers of the country."
read this also-
"I am not a person who gets satisfied easily", why did PM Modi say this to the Australian media?
Is something big going to happen in Rajasthan? Congress President suddenly called Sachin Pilot to Delhi