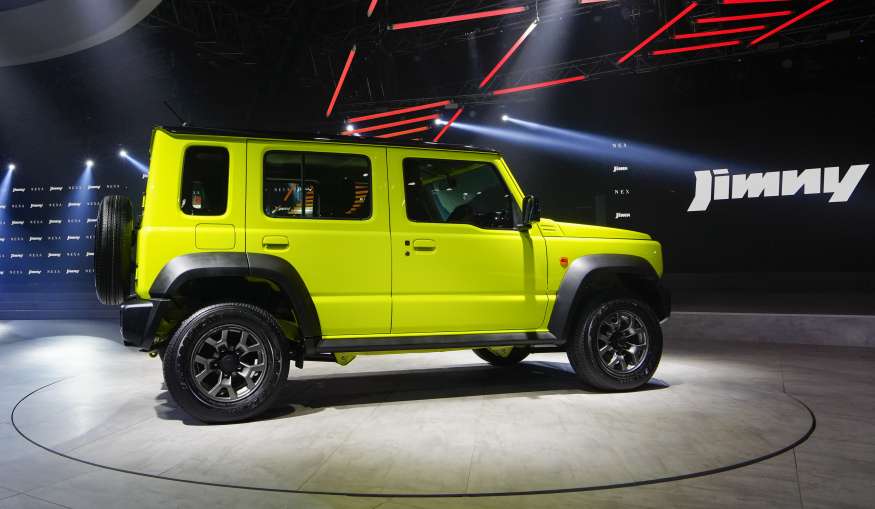 Everyone waits for the cars of the country's largest car company Maruti Suzuki India (MSI). Same is the case with Maruti's upcoming SUV Jimny. The company has so far received more than 30,000 bookings for the Jimny. Maruti's enthusiasm is on the seventh sky with this vigorous booking. Maruti has said it is hopeful that its new offering, the Jimny, will not only boost the company's sales but also enhance its credibility in the fast-growing sports utility vehicle (SUV) segment.
The company intends to become the leading player in this segment. The company is preparing to launch this model in the country next month. The company believes that the Jimny along with other models like Brezza, Franks and Grand Vitara will play a role in consolidating its position in the SUV segment. The company aims to achieve the top position in the SUV segment in the current financial year.
Shashank Srivastava, senior executive officer (sales and marketing), Maruti Suzuki India, said in an interaction that the Jimny will have a positive impact on the overall brand value of the company. "Definitely the Jimny will help strengthen the company's position in the SUV segment in the country," he added.
Maruti has invested around Rs 960 crore in the development of the five-door Jimny. The company is preparing to launch this model next month. Maruti has sold over 3.2 million units of the Jimny in 199 countries globally. Globally, Maruti sells a three-door version of the Jimny, with a five-door version being offered for the first time. Srivastava said that the company has already received 30,000 bookings for this model.