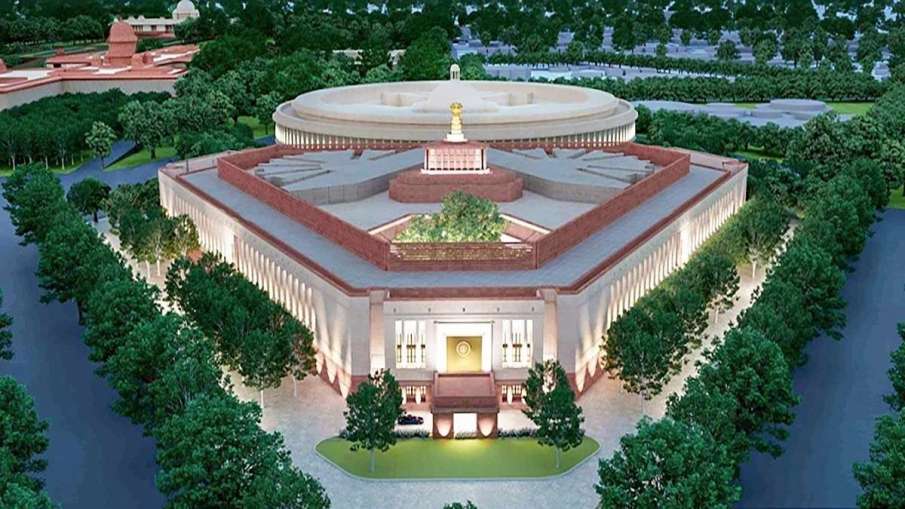 The National Democratic Alliance, or NDA, launched a scathing attack on the opposition parties on Wednesday, saying that the move to boycott the inauguration of the Parliament House is not only humiliating, but a gross insult to the country's democratic values ​​and constitutional values. The government termed the boycott as "another feather in their cap of disregard for democratic processes". The NDA criticized the opposition parties for coming together to boycott the event, saying "their unity is marked not by a shared vision for national development, but by the shared practice of vote bank politics and a propensity for corruption". Such parties can never hope to fulfill the aspirations of the Indian people."
These are those 20 opposition parties
There are 20 opposition parties which boycotted the inauguration including Congress, AIUDF, DMK, Aam Aadmi Party, Shiv Sena (UBT), Samajwadi Party, TMC, Janata Dal (United), Nationalist Congress Party, Communist Party of India (Marxist), RJD, Indian Union Muslim League, National Conference, Communist Party of India, Jharkhand Mukti Morcha, Kerala Congress (Mani), Vidhuthalai Chirunthaigal Katchi, Rashtriya Lok Dal, Revolutionary Socialist Party and Marumalarchi Dravida Munnetra Kazhagam.
'It's not only disrespectful, it's…'
In an official statement, the NDA said, "We, the undersigned parties of the National Democratic Alliance (NDA), condemn the defiant decision of 19 political parties to boycott the inauguration of the new Parliament building scheduled for Sunday, May 28. This only It is not derogatory; it is a gross affront to the democratic ethos and constitutional values ​​of our great nation." He said that Parliament is a sacred institution, the beating heart of our democracy, and the hub of decision-making that shapes and influences the lives of our citizens. Such open disrespect for this institution shows not only intellectual bankruptcy but a disturbing contempt for the essence of democracy.
'This is not the first instance of disdain'
Hitting out at the opposition for disrupting parliamentary procedures over the years, the NDA said, "Sadly, this is not the first instance of such discourtesy. Over the past nine years, these opposition parties have repeatedly shown little regard for parliamentary procedures, disrupting sessions, staging walkouts. during important legislation, and displayed a dangerously lackadaisical attitude towards his parliamentary duties. This recent boycott is just another feather in their cap of disregard for democratic processes.
'Their hypocrisy knows no bounds'
"The audacity of these opposition parties is nothing short of ridicule in light of their actions to propagate about parliamentary decency and constitutional values. Their hypocrisy knows no bounds – they boycotted the special GST session chaired by the then President of India " Pranab Mukherjee did not attend the ceremony when he was awarded the Bharat Ratna, and even made a late courtesy call on Ram Nath Kovind ji when he was elected as the President.
He said that as we celebrate the elixir of freedom, it is not what divides us, but the need for unity and a shared commitment to the welfare of our people. We request the opposition parties to reconsider their decision, because if they do not do so, 140 crore people of India will not forget this gross disrespect to our democracy and their elected representatives. "His actions today will echo in the pages of history, casting a long shadow over his legacy. We urge him to think of the nation and not personal political gains," the statement said.