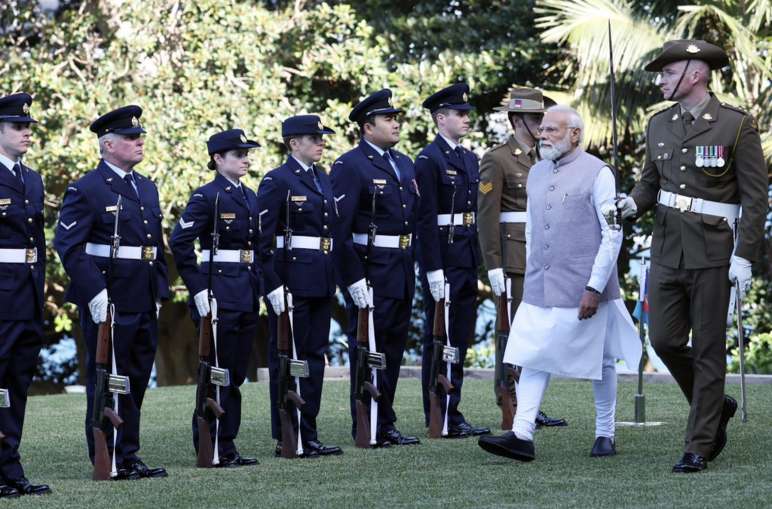 The popularity of Prime Minister Narendra Modi is increasing rapidly in the country as well as abroad. Recently, PM Modi's popularity was highly praised by Australian PM Anthony Albanese and US President Joe Biden at the summit of Japan. Joe Biden had even said that .. I should take your autograph. Now during this time Prime Minister Modi is on Australia tour, where mega show of his popularity is going on. Meanwhile, American MPs have also become convinced of PM Modi. Let us inform that PM Modi is going to visit America in June. US lawmakers have requested that PM Modi address a joint session of the US Congress during this period. His popularity can be gauged from this.
The co-chairs of the Congressional India Caucus on Tuesday urged House Speaker Kevin McCarthy to invite Prime Minister Narendra Modi to address a joint session of the US Congress during his upcoming state visit. In a letter to McCarthy, Indian-American Congressman Ro Khanna from the Democratic Party and Michael Waltz from the Republican Party said, "Underlining the importance of the US-India strategic partnership and shared values, we respectfully request you to vote in Congress." Consider inviting PM Modi for a joint session.
PM Modi to visit America on June 22
Please tell that Prime Minister Narendra Modi will be on a tour of America in June. During this "on June 22 (US) President Joe Biden will host Prime Minister Modi's official state visit and state dinner". Also underlined the importance of increasing partnership. If McCarthy invites Prime Minister Modi, it will be his second address to a joint session of Congress. After this, he will join the few world leaders who have got the opportunity to address US lawmakers twice.