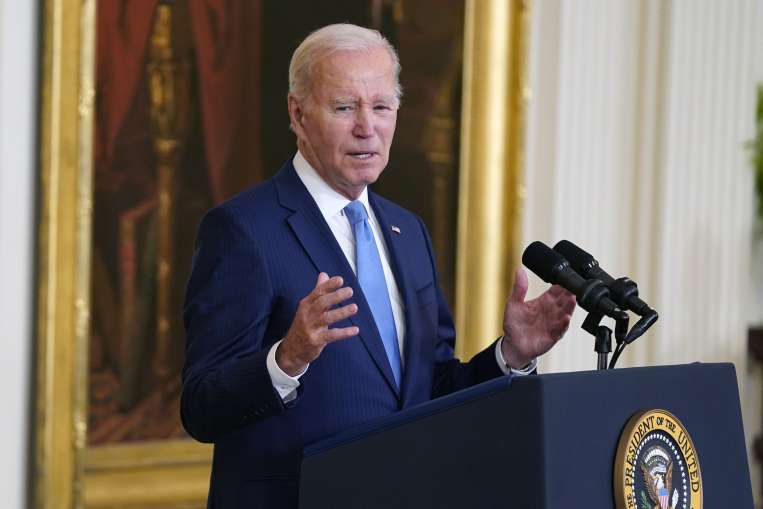 The US President has chosen a new head of the National Security Agency (NSA) amid fierce tensions with China over the Ukraine war and Russia over Taiwan. Joe Biden has also announced the selection of the new head of the National Security Agency and the US Cyber ​​Command. Let us tell you that the person holding this post currently handles most of the cyber war and defense related matters of America. This is the reason why Joe Biden considered him the most suitable candidate for this. Joe Biden has selected Air Force Lieutenant General Timothy Hogg, the current deputy commander of the Cyber ​​Command, as the new head of the National Security Agency and Cyber ​​Command.
Biden faced a tough challenge regarding internal security after the Russia-Ukraine war and China-Taiwan tensions and China's growing assertiveness in the South China Sea and the so-called espionage by America's Dragon. In such a situation, it was a difficult test for Biden to find an officer of diplomatic thinking as well as having a better grip on the matter of internal and external security for this post. But he considered Timothy Hogg the most suitable for this. Now Timothy will replace Army General Paul Nakasone as the NSA chief and the new head of the US Cyber ​​Command.
US Air Force official confirmed
A person with knowledge of the matter spoke on condition of anonymity citing a notice sent by the Air Force this week. If confirmed, Hogg would take charge of highly influential US efforts to strengthen Ukraine's cyber security and share information with Ukrainian forces fighting Russia's invasion. He will also oversee programs to detect and prevent foreign influence and interference in US elections. Along with this, we will also find the culprits of 'ransomware' attacks.