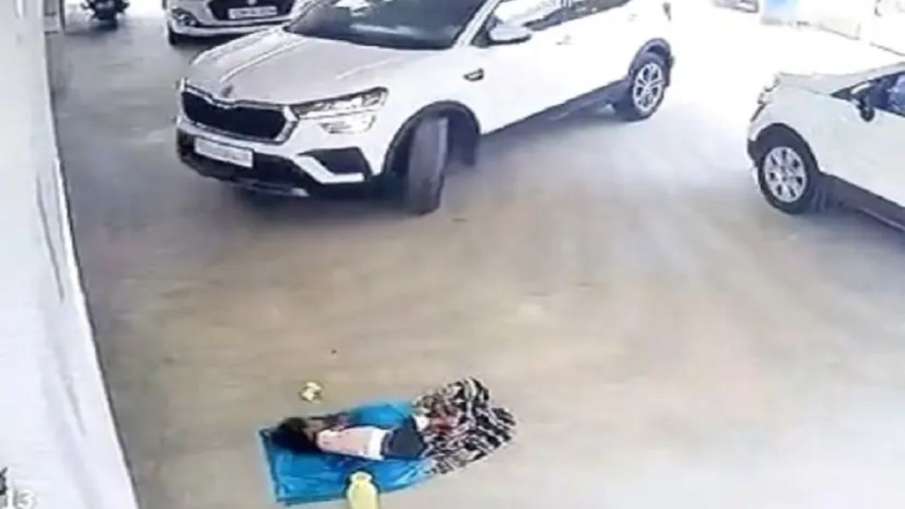 Hyderabad: A mother fights with the whole world to keep her children safe. No matter what the circumstances are, the mother does not let her children get hurt. But something happened in Hyderabad that the mother is deeply regretting her decision. She is now going crazy thinking that why did she do this? If she had not done this, perhaps today her daughter would have been playing in the courtyard of the house. The smile on her face would have made the whole house ecstatic, but destiny had something else in store for her and the girl died in a painful accident.
The accident happened in the lecturer colony of Hyderabad.
Actually this matter is of Lecturer Colony, Hayatnagar Apartment, Hyderabad. Here a poor mother made her three-year-old girl sleep on the ground in the parking lot of the building because it was very sunny outside. But that innocent person died after being hit by a car there. Actually, the accused Hari Ram Krishna came to the parking lot to park his car, but he did not see the sleeping girl. While parking the car, the accused by mistake ran his car over the sleeping girl named Lakshmi.
slept in the parking lot to avoid the scorching heat
According to information, the girl's mother is a daily wage laborer. She had gone to work, but to save the child from the scorching heat, she made her sleep in the parking lot. Then suddenly, Krishna returned to his house and proceeded to park his car in his parking lot. During this, he unknowingly climbed on top of the innocent, due to which the girl died on the spot. A complaint was made to the police regarding this matter and the police have registered a complaint and started investigation.