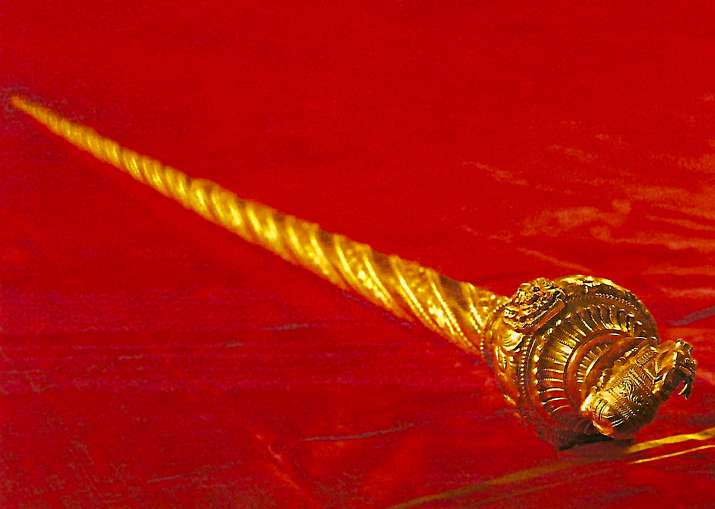 Sengol History: Prime Minister Narendra Modi is going to inaugurate the country's new Parliament House on 28 May 2023. With the completion of this Parliament House, now one word has come into limelight. From now on, Sengol will be near the Lok Sabha speaker's seat. This Sengol word has rapidly come into limelight. Before today probably no one knew what this Sengol was and why suddenly it comes in the news after many years. Let us tell you that in relation to Shahrukh's meaning, there is monarchy. Often you must have seen that in the olden days, the Indian kings had a scepter, whose orders had to be obeyed by all.
Sengol found in Allahabad Museum
The Prime Minister's Office came to know about Sengol through a letter. Actually 2 years ago, a letter was mentioned about Sengol. This letter was written by famous dancer Padma Subramaniam. According to an article published in The Hindu, Padman Subramaniam had quoted an article in the Tamil magazine 'Tughlaq' in his letter to the PMs. In which there was talk of handing over Sengol to Jawaharlal Nehru, the first Prime Minister of India.
Ministry's team reached Sonar
When the PMO came to know about this heritage of India, the Ministry of Culture got involved in its search. The Ministry of Culture took the help of the Indira Gandhi National Center for the Arts (IGNCA). When the experts of Kala Kendra scrutinized the archives, they came to know that it is kept in Sengol Allahabad Museum. To confirm the existence of sengol, the ministry team also met the Wummidi Bangaru Chetty family, who confirmed that sengol was prepared.
Sengol was made in 15000
In this investigation, the Ministry of Culture also came to know that Sengol was handed over to Nehru in the year 1947 by Lord Mountbatten, the last Viceroy of India. This sengol was crafted by renowned Madras jewelers Vummidi Bangaru Chetty & Sons. Please tell that in the year 1947, a total of 15 thousand rupees had to be spent in preparing it.