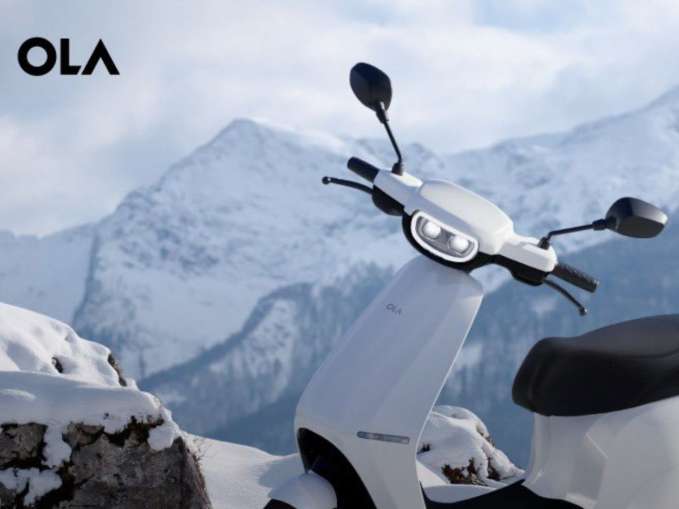 Indian startup company Ola Electric, which has become very popular in the market with its electric scooters, is now going to give you a chance to earn money soon. The company is preparing to bring its IPO by December. At present, the company has not confirmed much about this. English newspaper Mint has quoted a report from news agency Reuters that Ola Electric is planning to list on the stock market by the end of this year. For this, Ola has appointed investment banks Goldman Sachs and Kotak Mahindra to manage the share sale. It is believed that going forward, Ola can add more investment bankers.
$5 billion valuation
Backed by investors such as SoftBank Group Corp and Tiger Global Management, Ola Electric was pegged at a valuation of $5 billion in 2022 in its last funding round. This company was founded by Bhavish Agarwal. Prior to this, he has established the app based taxi service Ola. Today, Ola is giving tough competition to the global giant Uber in the Indian market. Ola Electric is trying to capture the country's electric vehicle market.
Biggest IPO of the year
The electric scooter company has not finalized how much money it plans to raise in the initial public offering (IPO). But the company is believed to be valued at over $5 billion. If it sells 10 per cent of the IPO – the minimum legally required to list – at that price, it could be India's biggest IPO this year amid weak market conditions.
Ola is no-1 in the market
According to an electric mobility report released in April, Ola Electric sees a three-fold increase in sales volume in the financial year 2022-2023 (FY23), reaching 730,000 units. Ola's market share also increased to 30 per cent in the March quarter. Ola is followed by Okinawa, Ampere, Ather and Hero in the Indian market.
There is also an old relationship with controversies
However, the EV startup has also been dogged by several controversies since last year, including e-scooter fires, service problems, product quality issues and misuse of the government's FAME-II subsidy policy. Nevertheless, the company continues to launch new stores and announce product offerings. Agarwal recently teased online the Ola S1 Air electric scooter, which was launched in India last year. The electric scooter is the most affordable e-scooter from the company till date. It is offered in three different variants and comes with a starting price of Rs 84,999 for the base model. On the other hand, the mid and top variants cost Rs 99,999 and Rs 1,09,000 respectively.