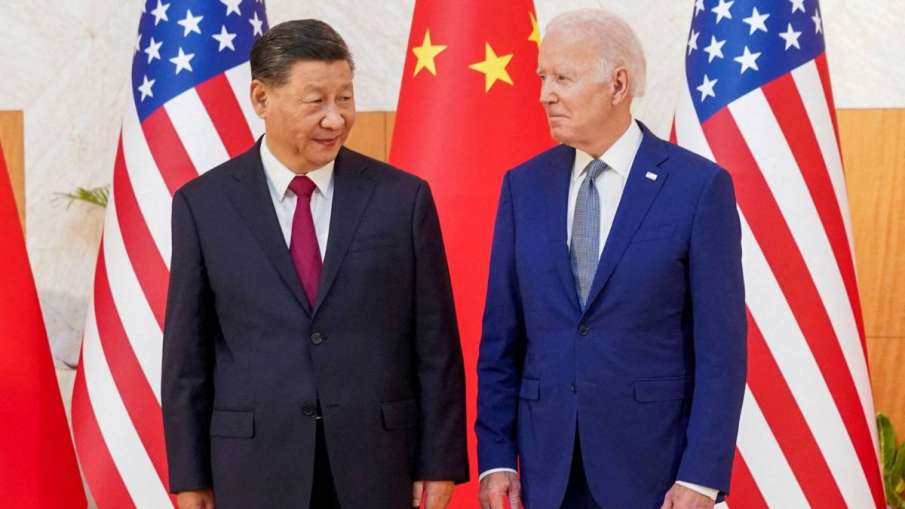 Trickster China was and still is in a "conspiracy to bring America to the ground." A network of Chinese hackers is working on plans to hack all critical infrastructure and pipeline projects in the US, including railway systems. On knowing this, there has been a stir in the Intelligence and Security Department of America. The US State Department has issued a warning to all its concerned departments and officials across the country warning them of this conspiracy by Chinese hackers. In which it is said that China can hack the infrastructure including America's pipelines, rail systems. Researchers found in the investigation that China has planned and is capable of cyber attack on all the important infrastructure of America. Not only this, the Chinese hacking group is also spying on all such American networks.
From America's army to government departments are also on the target of China
Investigation has revealed that from the US Army to all other government departments were and still are the target of Chinese hackers. Apart from America, China is also in the process of cyber attack on many other western countries. In this regard, America has issued a multi-nation warning. It states that a cyber-espionage campaign by the Chinese is being conducted with the aim of targeting military and government targets in the United States. Although the Chinese government has rejected this claim of America. He says the warnings issued by the United States and its allies are a "massive disinformation campaign". We are not targeting America or any western country.
America alert to deal with the threat
After recognizing China's move, US officials said they are still in the process of dealing with the threat. "We had at least one location that we didn't know about… because the hunt guide was released which provides data and information," Rob Joyce, cyber security director of the US National Security Agency (NSA), told Reuters news agency. came to light with the information. At present, the US agency has disclosed technical details to its critical service providers to detect Chinese spies. The US Cyber ​​Security and Infrastructure Security Agency (CISA) said in a separate statement that He is working to understand China's "potential intrusions and related impacts".
American security agencies engaged in thwarting China's conspiracy
After exposing the intentions of the Chinese hackers, now the American security agencies have started foiling every conspiracy of the dragon. Eric Goldstein, CISA's executive assistant director, explained that this alert will help them provide assistance where it's needed and understand enemy strategy more effectively. Defending against this covert espionage is a bigger challenge than China's regular espionage operations, according to researchers and officials. "In these cases, adversaries are often using legitimate credentials and legitimate network administration tools to gain access to fulfill their objectives on the target network, which many traditional methods of detection, such as antivirus, can detect intrusions," Goldstein said. Can't find it.
Microsoft has identified
This secret spying and conspiracy of China was detected by Microsoft analysts, which they called Volt Typhoon. Said China's plot "could disrupt critical communications infrastructure between the United States and the Asia region during future crises. It is also a nod to rising US-China tensions over Taiwan and other issues." State Department spokesman Matthew Miller said at a press briefing, "The US intelligence community's assessment is that China is almost certainly capable of launching cyberattacks that could damage critical infrastructure within the United States, including oil and gas pipelines and rail systems." The infrastructure could disrupt services." "It is important for the government and network defenders in the public to be alert to this." Let us tell you that after the major colonial pipeline was hacked in 2021, US agencies will restore their majority-privately Held critical infrastructure is pushing for better cyber security practices in the industry, disrupting nearly half of the US East Coast's fuel supply.
Alert from America to Britain
Not only the US, but the intelligence agencies of Britain and their close allies issued an alert on Wednesday to warn about the "Volt Typhoon" regarding the Chinese cyber attack. Microsoft said the group had targeted critical infrastructure organizations in the US Pacific territory of Guam and that it was using security firm Fortinet FortiGuard appliances to breach the targets' networks. Researcher Mark Barnard, whose organization SecureWorks has dealt with several intrusions involving Volt Typhoon, said that SecureWorks had seen no evidence of destructive activity by Volt Typhoon, but that its hackers were focused on stealing information that could be used by "the US military". Highlight the activities.
The NSA's Joyce said there was no doubt that the Volt Typhoon was in a position to carry out disruptive attacks. The alert was intended to promote their intelligence alliance, known as the Five Eyes, and it was Washington that was guilty of the hacking. Mao said, "The United States is the empire of hacking."
read this also
A speeding suspicious car collided with the gate of British PM's residence, Rishi Sunak was also present at the time of the incident
China and Pakistan will burn with the firecrackers of the Indian festival, now Diwali will be celebrated from Delhi to America; There will be a government holiday in New York