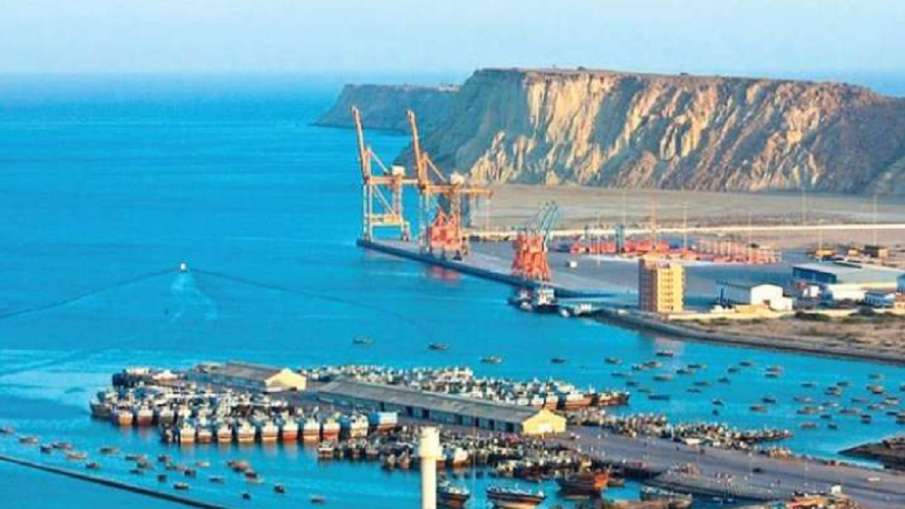 CPEC: China's CPEC plan seems to be failing. China which was very serious about this project. Now he has been forced to send his goods from Gwadar Port instead of the road being built under this project. China has to export its goods through Gwadar Port after getting angry on the wind of the CPEC project. China started building Pakistan's Gwadar Port in the year 1998. It became complete in the year 2002. Then President Xi Jinping officially announced the China Pakistan Economic Corridor ie 'CPAC' in 2014.
For the first time, a shipment of five containers was dispatched to China from Gwadar Port on Wednesday. The Gwadar port is being developed under the China-Pakistan Economic Corridor. China's dream was to transport goods to its country through the road built under CPEC from Gwadar port. But, Pakistan's poverty and ongoing political upheaval, corruption in the army and officials, opposition to the CEPAC project by the local people in Sindh province, all these are the reasons due to which the completion of China's dream project 'CEPAC' There is a question mark on it. Because of this, China has also banned the funds given to CPEC.
Goods left for China for the first time from Gwadar
According to Pakistani media reports, for the first time direct export from Gwadar Port started from May 24. During this tour, 5 shipping containers carrying raw material related to pharmaceutical business in containers were dispatched from Gwadar Shipping Zone to Tianjin Port of China. It will take 30 days for this shipment to reach China. Pakistan and China have called it a historic event. However, he has kept mum on the complete construction of CPEC.
Know about 'CPAC' project
The full name of CPEC is China Pakistan Economic Corridor. Its objective is to connect Gwadar Port with Xinjiang of China. China's dream is to transport oil and gas purchased from Gulf countries through this corridor to its country in a short time through port, railway and road. The length of the road to be built in CPEC is about 2442 km. This corridor will go through Pakistan Occupied Kashmir, Gilgit-Baltistan and Balochistan to Gwadar port on the Arabian Sea.
Why does India oppose CPEC?
India has opposed the CPEC i.e. China Pakistan Economic Corridor. China had also offered India to become a part of CPEC, but India bluntly said that the road from PoK i.e. Pakistan Occupied Kashmir is going under the China Pakistan Corridor, so it opposes CPEC with full force. does. Sushma Swaraj, who was the foreign minister in the Modi government, also strongly opposed the CPEC.