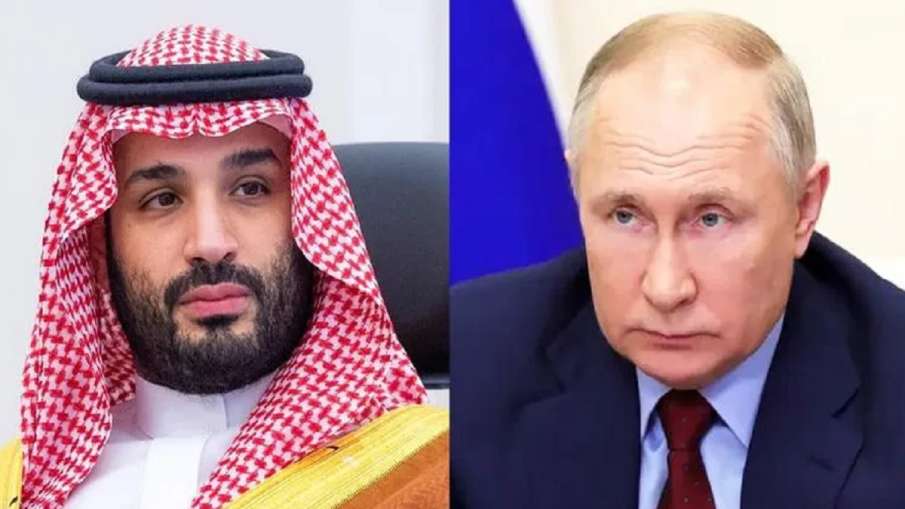 Russia-Saudi Arabia: Saudi Arabia has been dominating the oil world since the beginning. But this kingdom now seems to be in danger. Because after the war with Ukraine, Russia is indiscriminately selling crude oil to those countries of the world at cheap prices, who were forced to buy oil from Saudi Arabia at expensive prices. Saudi Arabia is horrified to see its customers break away and head towards Russia.
Russia, which has dominated the oil world not today but since the 1930s, when oil reserves were discovered. But suddenly circumstances have changed. Saudi Arabia is now getting tough competition from Russia in the oil market.
Why is Saudi Arabia getting competition from Russia?
Russia has immense reserves of oil, but when there was war with Ukraine and America and western countries imposed economic sanctions on Russia. Since then, Russia has been selling crude oil indiscriminately to the world's largest populated countries like India, China at cheap rates. Due to high population, consumption of oil is highest in these two countries. A report by 'Bloomberg' also states that the way Russia is gaining ground in the Asian oil market, it is a direct threat to Saudi Arabia.
Saudi Arabia is threatening small oil sellers
Saudi Arabia has been warning small oil sellers not to sell oil at low prices for the last few days. Saudi Arabia's Energy Minister Abdulaziz bin Salman on Tuesday also warned of economic injury to short sellers. However, it is not known what action will be taken against countries selling oil at low prices. After this warning, there has been a slight increase in the price of Saudi oil. Experts say Saudi Arabia should focus more on Russia than these short-sellers.
Russia poses threat to Saudi Arabia in oil 'game'
According to Bloomberg's report, the real issue is whether Saudi Arabia can stop Russia from selling oil to Asian countries? Because what Russia is doing is a threat to Saudi Arabia. Russia is selling its oil to Asian countries at a lower price, which is reducing the premium price of Saudi Arabia, Asia's main oil exporting country.
This is how Russia gave a blow to Arab
Before the war, Russia's contribution to India's oil market was only 1 per cent. But after the war, India is buying 80 percent oil from Russia and instead of Iraq and Arabia, Russia has reached number one for the last 7 months.