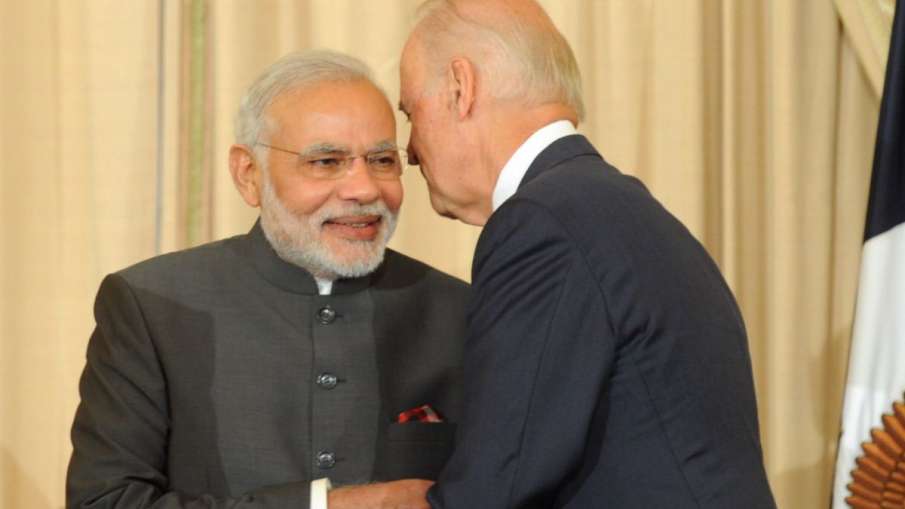 Why are the eyes of the whole world focused on Prime Minister Narendra Modi's proposed visit to America in June, are India and America about to reach such a threshold of relations, which would be difficult for any country to even imagine? New shoots of friendship are sprouting between India and America, has America recognized the power of new India and therefore wants to make it its closest friend, has PM Modi's leadership really started ringing in the world, due to which countries like America India is also eager to have a deeper relationship with India, is there going to be some big deal between India and America before the PM's visit to the White House in June? But it is certain that by sending an invitation to PM Modi on a state visit, America has made the whole world realize the power of New India.
US Defense Secretary Lloyd Austin is coming to New Delhi next week to meet his Indian counterpart ahead of PM Modi's proposed US visit on June 22. Many countries of the world are surprised by this announcement of the Pentagon. The reason for surprise is clear that when PM Modi is going to America next month, just before that, President Joe Biden is sending his Defense Minister to Delhi in a hurry after all? …Countries like China are thinking that what is going on between India and America, what are the two countries going to do together and to what point do they want to take their bilateral relations?…Well this thing So only Modi and Biden would know, but it is certain that the US Defense Minister's surprise visit to India before PM Modi's visit is surprising the world.
US Defense Minister will also visit these countries along with India
The Pentagon has announced on Thursday the Defense Minister's foreign trip next week. US Defense Minister will also visit Japan and Singapore and France along with India tour. In New Delhi, Austin will hold key talks with Defense Minister Rajnath Singh and other leaders to strengthen the US-India key defense partnership. This Austin talk will be according to the instructions of President Joe Biden. According to the Pentagon, this visit is the beginning of new defense innovation and industrial cooperation. The two countries now want to accelerate the expansion of operational cooperation between the US and Indian militaries. America's target is to teach a lesson to China in the Indo-Pacific region along with the South China Sea. That's why the US Defense Minister is also going to Japan along with India. The world will witness a new history of relations between India and America.
read this also
"China was about to raze America", there was a plan to hack infrastructure including US rail network
China and Pakistan will burn with the firecrackers of the Indian festival, now Diwali will be celebrated from Delhi to America; There will be a government holiday in New York