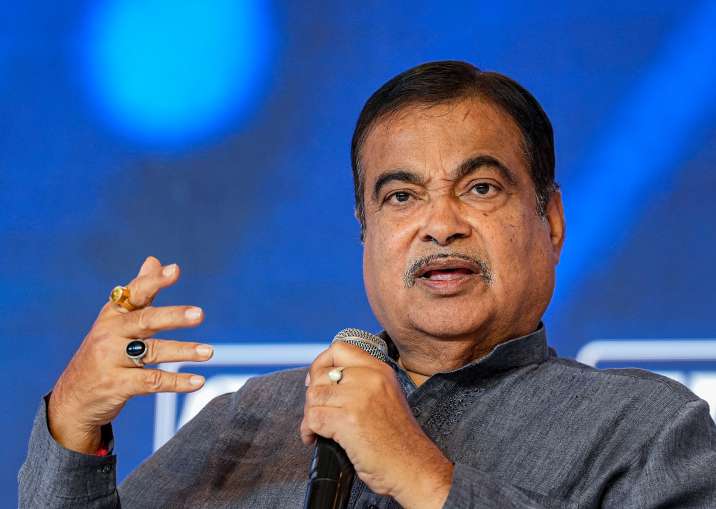 Nitin Gadkari, who is celebrating his 66th birthday today, is one of the few leaders in Indian politics whose work is praised by all, be it the party or the opposition. Road Transport Minister Nitin Gadkari is known for his development work in the central government. Be it road construction or highway construction, some innovation or thrashing the officials, Nitin Gadkari does not refrain from anything. From time to time, they also lash out at the officials for shoddy work. At the same time, with many innovative ideas, his ministry is creating new dimensions of the highway project. Today, when Nitin Gadkari is celebrating his 66th birthday, we are going to tell you something about him.
Birth and education of Nitin Gadkari
Nitin Gadkari was born on 27 May 1957 in Nagpur district of Maharashtra. He belongs to a middle class family. Although the class may have been middle class in life, but the family taught Nitin the lesson of values ​​and ethics. This is the reason why Nitin Gadkari is still standing firm on ethics and values. He graduated in commerce from Mahatma Jyotiba Phule Arts, Science and Commerce College, Nagpur. After this he took Kannu degree from Government Law College, Nagpur. He then obtained a Masters degree in Management Studies from Nagpur University.
Political life of Nitin Gadkari
Nitin Gadkari has been associated with politics since his student life. He started participating in different social issues and political activities during his studies. His dedication and ability to lead earned him recognition. Soon he joined the BJP and due to his hard work, he rose one after the other in the BJP. In 1989, he was elected as a member of the Maharashtra Legislative Council and became the Leader of the Opposition. Gadkari has also served as the President of Maharashtra unit of BJP from 2004 to 2009. At the same time, he has contributed a lot in strengthening the BJP in Maharashtra.
Development work of Nitin Gadkari
Whichever ministry Nitin Gadkari occupies, he clearly says that there should be no disturbances in his ministry. Work should always be excellent. This is the reason why even the opposition praises the work of Nitin Gadkari. As the Minister of Road Transport and Highways, he promoted the development of infrastructure and also brought many new changes. In his tenure so far, the introduction of electric vehicle is considered to be the most important. At the same time, people praise the world-class national highways, roads etc.
Achievement of Nitin Gadkari
Although Nitin Gadkari has many achievements related to infrastructure, highways, roads, vehicles in the country. But one of his important achievements is 'Bharatmala Project'. The scheme is a mega-national highway development initiative aimed at connecting different parts of India. This is a very ambitious plan. With its formation, there will be a lot of improvement in connectivity. At the same time, Nitin Gadkari has also done a great job in the field of EV and alternative fuels to prevent pollution and reduce dependence on fossil fuels.