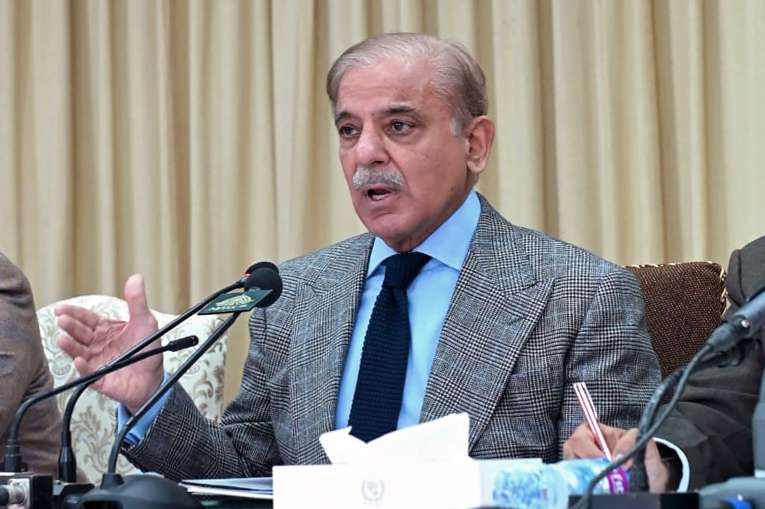 Pakistan's Prime Minister Shehbaz Sharif has announced to punish the accused on the lines of America in the case of violence and arson after the arrest of Imran Khan on May 9. Said on Friday that his government would legally punish those responsible for the unprecedented violent incidents of May 9, in the same way as the US took action against the rioters of 'Capital Hill' (Parliament Complex). There was violence on January 6, 2021 in the Capitol Hill campus in the US.
The Pak Prime Minister said that his government has every right to legally punish the arsonists. Addressing the foundation stone-laying ceremony of a water supply project in Karachi, Sharif said May 9 saw the zenith of the politics of anarchy in the form of desecration of the country's martyrs and security establishments. He said, "Today, all of us in Quaid city are ashamed of what happened in Lahore on May 9.
America had given such punishment in a similar case
Like the rioters of the Capitol Hill campus on January 6, 2021 in America, these criminals also need to be punished. If that punishment was legal, then there should be no objection to doing so under Pakistani law for insulting its martyrs. Violent protests took place across the country on 9th May. The government subsequently launched a massive crackdown against PTI leaders and workers, detaining thousands of people for attacking civilian and military installations.
Imran's supporters had created a ruckus
Significantly, in response to Imran's arrest, his supporters vandalized a dozen military establishments, including the Lahore Corps Commander House, the Air Force base in Mianwali and the ISI building in Faisalabad. For the first time, the mob ransacked the army headquarters in Rawalpindi. According to the police, 10 people were killed during the violence, but Imran's party has claimed that 40 of its workers were killed when security personnel opened fire.