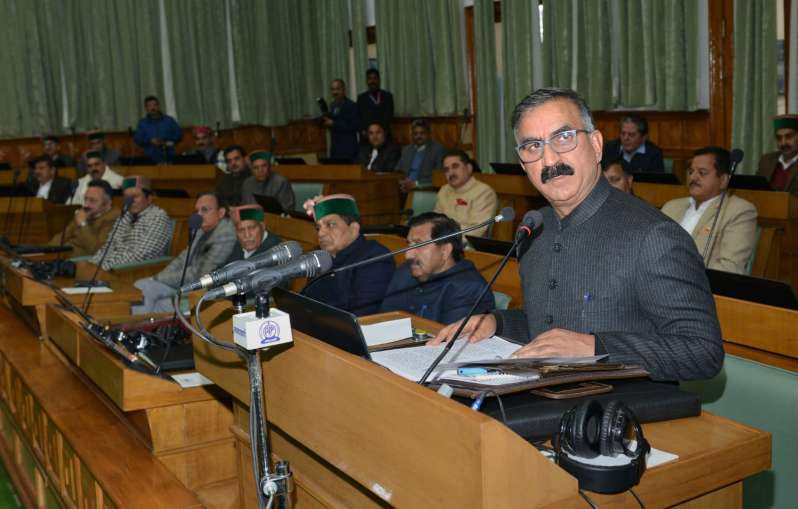 The phase of budget announcement is going on in different states of the country. In this sequence, today the Congress government in the hill state of Himachal Pradesh has presented the budget for the financial year 2023-24. State Chief Minister Sukhwinder Singh Sukhu, while presenting the first budget of his tenure in the state assembly, announced that 20,000 girls studying in government schools would be given a subsidy of Rs 25,000 to buy electric scooties.
Presenting the budget, the Chief Minister said that Himachal Pradesh would be made a model state for adoption of electric vehicles in public transport in the state. A total of 1,500 diesel-run buses would be converted at a cost of Rs 1,000 crore, he said.
Kangra district will be tourism capital
To promote tourism in the state, it was also announced to develop Kangra district as tourism capital and to connect all 12 districts with heliport facility during next one year. However, the state's GDP growth has come down to 6.4 per cent during 2022-23 from 7.6 per cent during 2021-22. The state has a huge debt and other liabilities of Rs 75,000 crore due to arrears of revised pay scales and payment of dearness allowance of Rs 11,000 crore.
Rs 1500 per month to women
Supplementary Demands for Grants of Rs 13,141 crore for 2022-23 were passed by the House on March 15. Sukhu said that his government has come to work for the welfare of the people and in this sequence the old pension scheme has been restored. Sukhu said that his government would fulfill all the promises made to the public in a phased manner. In the first phase, 2,31,000 women will be given Rs 1,500 per month as promised.