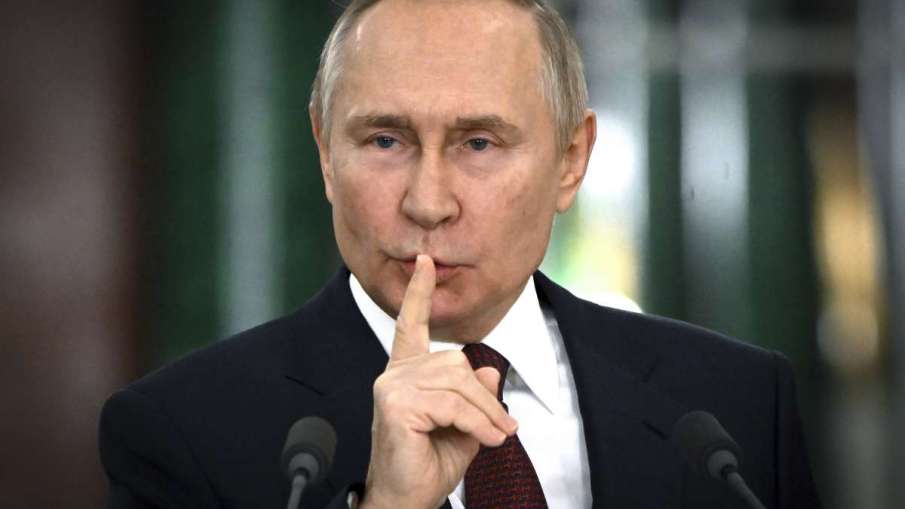 Russia-Ukraine War: The International Court of Justice has issued an arrest warrant against Russian President Vladimir Putin over his actions in Ukraine. In a clear show of support for Russia, Chinese President Xi Jinping will visit Russia on a three-day visit starting Monday. Russian President Vladimir Putin is expected to discuss the conflict in the Eastern European country with his Chinese counterpart, amid the ongoing invasion of Ukraine and strained relations between West and East. Both countries announced the meeting on Friday. Meanwhile, taking major action against Putin, the International Court has issued a warrant for his arrest.
War crimes warrant issued
The International Criminal Court (ICC) said on Friday that it has issued an arrest warrant for Russian President Vladimir Putin for war crimes over his alleged involvement in the kidnapping of children from Ukraine. The ICC said in a statement that Putin was "allegedly responsible for war crimes relating to the illegal deportation of children and illegal transportation of children from the occupied territories of Ukraine to the Russian Federation." In addition, the International Criminal Court An arrest warrant has also been issued against Maria Alekseyevna Lvova-Belova, Commissioner for Children's Rights in the Office of the Russian President, in connection with similar allegations.
Xi Jinping will visit Russia on Monday
Xi Jinping's visit comes nearly three weeks after China's foreign ministry issued a 12-point proposal offering to end the fighting between Russia and Ukraine. However, critics said the proposal may not bear fruit as China has provided strong support to Russian leader Vladimir Putin even during his invasion of Ukraine. In the resolution, China regarded the supply of arms to Ukraine as "adding fuel to the fire" at the United Nations.
Recently, Chinese Foreign Minister Qin Gang told his Ukrainian counterpart Dmytro Kuleba that Beijing was concerned about the years-old conflict spiraling out of control and urged talks with Russia on the ongoing situation. AP news agency Quoting Qin, China has "always maintained an objective and fair stance on the Ukraine issue, committed itself to promoting peace and dialogue, and called on the international community to create conditions for peace talks". Have done."
read this also:
China's blood pressure will increase, Rafale giving France offered 6 nuclear submarines to India
The youth of this country are not interested in getting married, know which record has increased the headache of the government