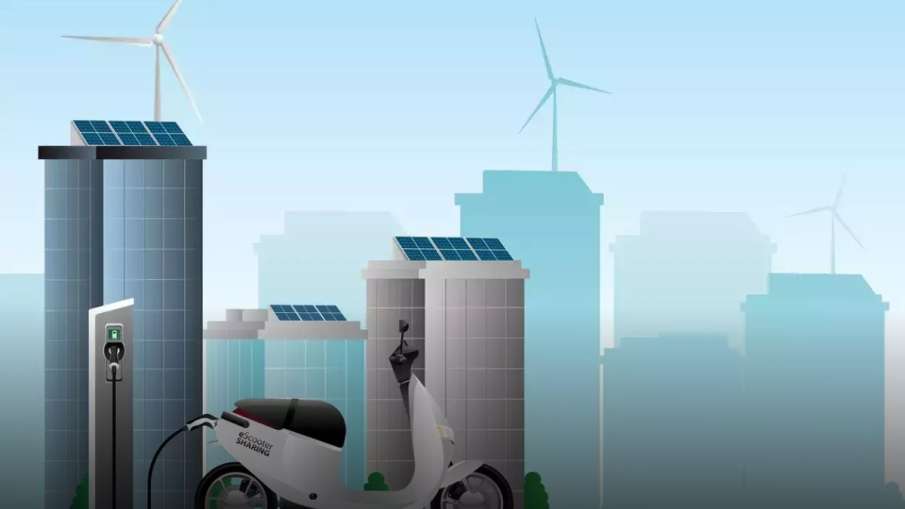 Electric Vehicle Sector: Government to private companies are making a lot of efforts for the growth of EV industry. Recently Hero Electric launched the new, smart and connected range of Optima CX and NYX in the Indian market. After that ZeeCat and Borzo have entered into a partnership to promote the EV sector. With this partnership, Borzo will be able to convert 10 per cent of its Delhi-NCR fleet to electric vehicles in the next 2 months. The company also plans to expand its EV fleet operations to other metro cities across the country, with an aim to convert 20 per cent of its last-mile fleet force to EVs by the end of the year. The new set of EVs will ensure efficient, reliable and environment-friendly hyper-local delivery. Presently Borzo has over 50,000 active courier partners in its delivery force.
Focus on reducing carbon footprint
Will lease more EV 2-wheelers from time to time to Borzo who in turn will offer leases to its delivery riders. This strategic partnership will help Borzo gradually move towards electric mobility. To create a safer and better environment, both the companies are taking a step to make it a success. Speaking on the occasion, Eugene Panfilov, General Manager of Borzo in India, said that the last-mile delivery segment in India is growing rapidly and we anticipate a huge potential in cost-effective and eco-friendly delivery. Hence Borzo India is making significant progress towards introducing a fleet of Electric Vehicles (EV). We are thrilled to partner with Zecat to launch our fleet of electric vehicles for our delivery services, which will mark an important milestone in our commitment to reduce our carbon footprint and promote a green environment .
Advance technology being used
The company's new EV fleet is not only eco-friendly, but is also technologically advanced to ensure efficient, reliable and speedy delivery. We look forward to expanding our EV operations to other metro cities in India and converting 20% ​​of our last mile fleet to EVs by the end of the year. Borzo is a global delivery service that enables intra-city delivery for businesses. Delivery is on-demand to same-day and can be done through any route, any mode of transport, any weight or size, for a competitive price. Their algorithms optimize multiple parallel deliveries taking into account geographic routes, contents of packages, couriers and many more to ensure the feasibility of same day delivery. These services are available in 9 countries in Asia and Latin America, and are used by over 2 million customers ranging from individuals to enterprises with a main focus on SMEs. Over 2 million couriers make over 2 million deliveries a month through Borzo.
Know about ZeeCat
ZEACAT, which stands for Zero Carbon Transportation, is focused on decarbonizing India's mobility sector by converting existing ICE vehicles into electric vehicles. ZeeCat is working with charging companies, fleet operators and OEMs to drive EV adoption by giving them the EV experience. ZeeCat aims to deploy 5000 EVs by the end of the year. ZeeCat is enabling commercial and retail users to experience an EV with zero friction and without any long-term commitment.