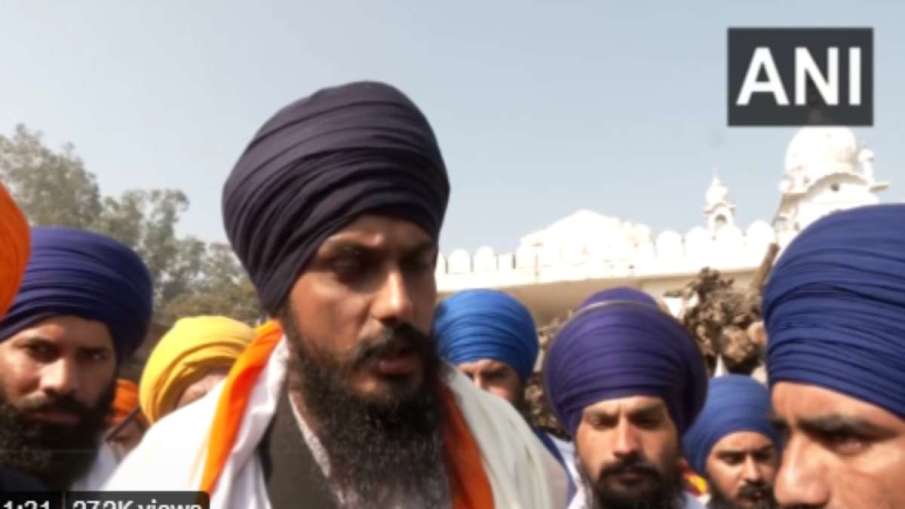 Jalandhar: Big news has come to the fore about Waris Punjab De Mukhi Amritpal Singh. According to the information received, the police have arrested 6 accomplices of Amritpal Singh with weapons. It is being told that after the arrest of six people, the police have also recovered weapons from them. Actually, the police was following Amritpal Singh's convoy. During this, the police have recovered 2 vehicles. There are 3 cases registered against Amritpal Singh. Out of which 2 are related to hate speech. According to sources, the police made the arrest near Mahitpur police station near Dharamkot.
According to sources, as soon as the Punjab Police cordoned off, Amritpal himself ran away via the link road by sitting in the car. About 100 vehicles of Punjab Police have followed him. Amritpal is reported to have been arrested from Nakodar area of ​​Jalandhar but this is not being confirmed.
Internet services suspended in Punjab till tomorrow
Amritpal Singh may also be arrested in Punjab and the police has launched an operation for this, Internet service has been stopped in entire Punjab. States that all mobile internet services, all SMS services (except banking and mobile recharge) and all dongle services provided over mobile networks except voice calls in the territorial jurisdiction of Punjab will be suspended from March 19 (12:00 hrs) The protests will remain closed till March 19 as the state police has initiated arrest proceedings against Khalistani sympathizer 'Waris Punjab De' chief Amritpal Singh and his associates.